Get To Know Devon Windsor's Husband Jonathan Barbara and Their Love Life
They have been going strong since 2016.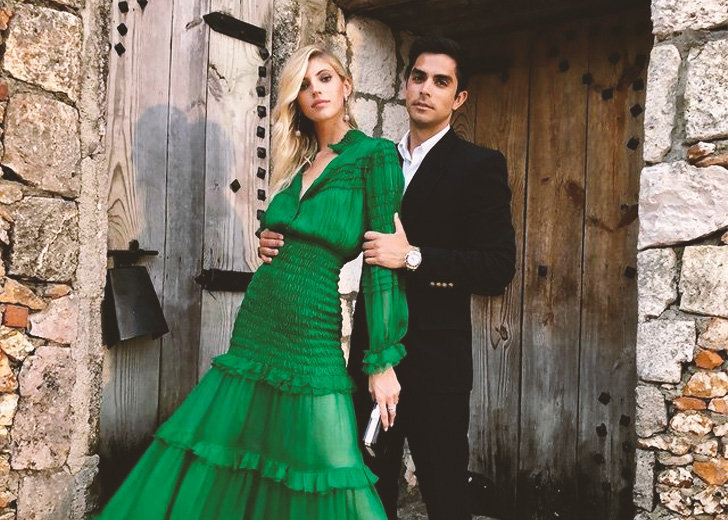 Devon Windsor found her rock, her human home, and the subtle wind in her wings in her husband, Jonathan Barbara, affectionately referred to as Johnny.
The lovebirds met through mutual friends in New York City in the early 2010s. But they were both in a relationship. So nothing brewed between them until they met again in Miami after two years. 
This time, Windsor made the first move and asked for Barbara's number from his co-worker. The stunning model invited him for dinner, but he missed the message because of his business. 
Regardless, he caught up with her during Paris Fashion Week and sent her flowers every morning. And as a surprise, he attended her birthday party. The surprise visit ended up being a union that spearheaded their beautiful journey of love. 
The lovebirds started dating in March 2016, and since then, their relationship has only gotten stronger. Here's a breakdown of the couple's journey from being girlfriend and boyfriend to spouses and now finally parents.
Devon Windsor and Jonathan Barbara Got Engaged in 2018
Barbara proposed to Windsor in a dream-like setting in June 2018. He orchestrated a plan with his muse's agents and made her come to the Bahamas for a photo shoot. 
As Windsor sat on her plane and looked down near the landing area, she saw a massive 'marry me' written with roses. And her boyfriend was waiting for her. 
Interestingly, it was not just the scenario that was breathtaking. The handmade engagement ring from Ring Concierge was equally awe-inspiring. Barbara picked the giant oval diamond and also designed the ring himself. 
They Married in 2019
After the magnificent engagement, Windsor and Barbara tied the knot in an over-the-top grand celebration — a three-day wedding in Saint Barthélemy.
On the first day, the couple threw a party on an island named Tamarin. Windsor wore a custom floral, colorful, embellished Alexis gown for the special day.
On the second day, they celebrated at the beach in Shellona in a beach club setting with beer pong and cocktails. They also invited a body painter to hand-paint tribal silver body art on them and their guests.
On the ultimate day on November 16, 2019, the duo exchanged vows at St Bartholomew's Anglican Church. Windsor donned a white, long-sleeved off-shoulder lace gown from Zuhair Murad while her partner wore a custom-made Dior Homme suit. 
Devon Windsor's Pregnancy
Over a year after the wedding, Windsor took to Instagram to announce her pregnancy on March 12, 2021. Stating she was pregnant, the Victoria's Secret angel shared she had always dreamt of being a mother. 
"We are so grateful for this little angel in my belly," she added in the caption that accompanied a monochrome picture of her husband kissing her baby bump. 
The married pair is expecting their child, a baby daughter, in September 2021. 
About Devon Windsor's Husband 
Windsor's husband Barbara, whose full name is Jonathan Dexter Barbara, is an owner and an art director of Alexis, a fashion label. As per Florida Residents' record, the 32-year-old is Hispanic.
When he is not busy at his job, Barbara shoots pictures of his model wife. In July 2021, he took her photographs for the cover of Hamptons and Ocean Drive magazines.