How Denis Villeneuve Helped His Wife in Her Film Journey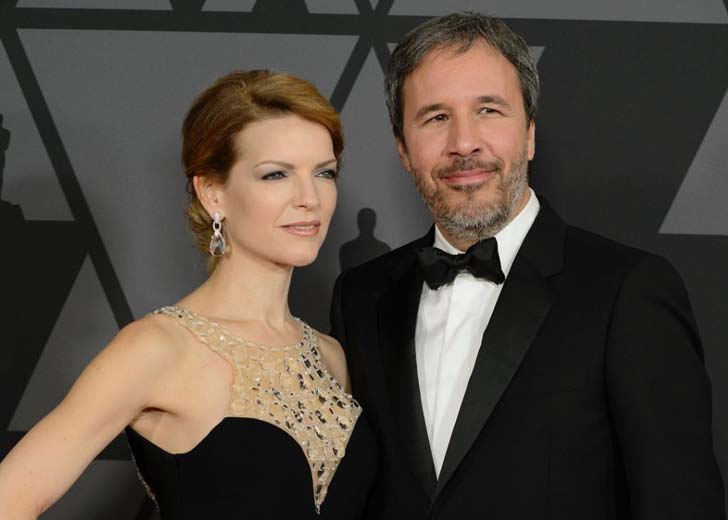 Denis Villeneuve, a three-time Genie Award winner for Best Director, is undoubtedly one of the most renowned and dedicated directors.
He has been passionate about the art of filmmaking and storytelling from a young age. His most recent movie, Dune, which won six Oscars, was his dream project from a young age.
Villeneuve drew storyboards for an envisioned movie based on Frank Herbert's novel as a teenager.
The director is known for only making pictures that hold deep meaning for him. And sharing the same drive and passion for cinema is his wife.
And just in case you are wondering, "who is Denis Villeneuve married to?" His wife is Tanya Lapointe, a Canadian filmmaker and former journalist.
They were reported as a couple for the first time in 2015 when they attended the red carpet at the premiere of Villeneuve's film Sicario together. As a result, Lapointe got the chance to learn filmmaking firsthand from one of the best directors, her husband.
Meet Denis Villeneuve's Wife Tanya Lapointe
Villeneuve and Lapointe hadn't revealed how their relationship began or when they got married. But one thing they have in common is that they are both extremely passionate about their career.
Quebec-born producer and director Lapointe was fascinated by dancing and wanted to pursue a career as a ballerina and choreographer.
However, she chose to give up dancing to study journalism. In a 2021 interview with Vaughan Today, she explained, "I fell in love with journalism and realized it was an environment in which I had the same passion for dance."
After graduating from the University of Ottawa, she started work as a video journalist at Radio-Canada in 2000 and worked until 2015.
Her career shift from journalism to filmmaking might sound like a huge leap, but she explained it as a natural change. Lapointe's work entailed camera work, editing, and making reports.
Combining her prior experience as a ballet dancer, she focused her work on art, dance, and cinema, making her a national culture journalist.

Denis Villeneuve with his wife, Tanya Lapointe, on the set of 'Dune.' (Source: Instagram)
In 2016, she took a sabbatical year to work on Blade Runner 2049 and Arrival with her husband. She has been in the film business ever since.
Lapointe has not only in Villeneuve's projects, but she has also launched her production company, The Rooftop Productions. In addition, she's directed two documentaries, 50/50: The Documentary (2018) and Lafortune en papier - The Paper Man (2020).
Denis Villeneuve and Wife Tanya Lapointe Make an Artistic Power Couple
Since Villeneuve invited his wife to work with him on his projects, Lapointe has made her unique artistic contributions. As a result, the couple's work complements each other.
Lapointe worked as his assistant in their first two movies, Blade Runner 2049 and Arrival. And in Dune, she worked as the executive producer. However, that was only the movie-making part. 
She turned her up-close experience of the films' production into books that contained exclusive concept art, storyboards, behind-the-scenes photography, and production stills.
And the addition of fascinating insights from the cast and crew, her books give unprecedented access to every creative process of making the movies.
Lapointe's books include The Art and Science of Arrival, The Art and Soul of Blade Runner 2049, and The Art and Soul of Dune.
The Dune director and executive producer have worked together for over five years and produced products of incredible artistic value. And it is safe to say they will create similar work in the future.