'Days of Our Lives' Deidre Hall Gushes over Lisa Rinna While Shutting Down on-Set Trouble Rumors
"This is some jerk looking for a headline," said Hall of her alleged feud with co-star Lisa Rinna.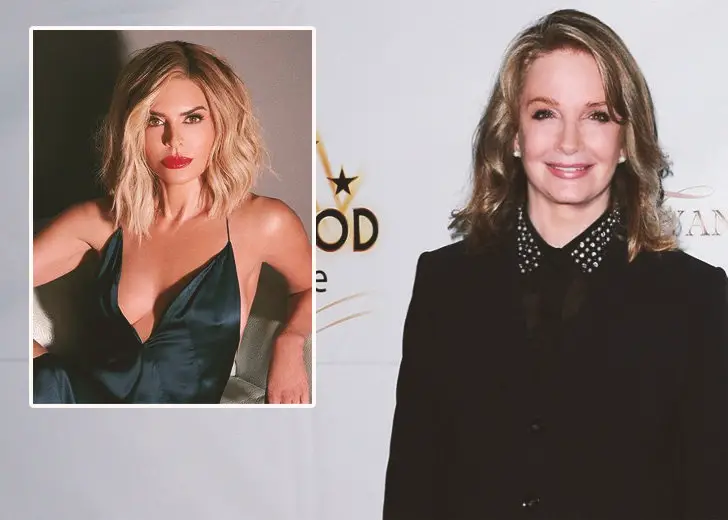 Deidre Hall has been on Days of Our Lives for a significant portion of her life — almost 45 years.
Ever since the show called some of its old cast members back on board for Days of Our Lives: Beyond Salem, the trouble rumors between Hall and Lisa Rinna have begun to surface again. 
In a recent conversation with Daily Blast LIVE, Hall shut down the rumors as she was seen gushing over Rinna and her time on the show. 
Deidre Hall and Lisa Rinna's Trouble Rumors on 'Days of Our Lives'
When directly questioned about the rumors, Hall outright protested and claimed that the rumors were nothing but "some jerk looking for a headline." In fact, she argued that the rumors couldn't be further from the truth. 
"There is not a word of truth to it," Hall expounded, "I adore [Rinna]. I've always adored her."
After busting the rumors wide open, Hall went on to gush about the good times she had with Rinna back when she was still a cast member. Hall declared that Rinna was funny, reverent, and always professional. 
Hall went so far as to say that she was crazy about Rinna. 
Hall on How the Rumors Came to Be
Hall quickly came up with an anecdote to prove her point. She recalled a time when Christy Clark was still on set and playing Carrie on the show. Around that time, Rinna had also come back. 
Hall and Rinna hadn't caught up in a long time since Rinna had her children and Hall moved to Europe. So when they finally came together, they were very excited to catch up. 
So much so that the director of the show had to start every single one of his directions by yelling, "Okay! Shut up!" According to Hall, that was how this entire Hall-Rinna feud rumor originated. She explained, 
That was it. And somehow, in somebody's convoluted imagination, that became a problem with Lisa Rinna and myself. It's total nonsense.
With that anecdote, she closed off the topic for good and informed the fans that the rumors were completely and utterly debunked. 
Deidre Hall and Lisa Rinna Sharing the Screen Again
Hall will be joined by Rinna once again as the 1994 plotline of Days of Our Lives, more specifically the 'possessed by the Devil' storyline, will be revisited this fall. Last time, the plot came to a close in 1995 after a successful exorcism.
As per Deadline's reports, this time around, the possession plotline will feature more than a few twists and turns that will catch the fans off guard. The show will also bring back more of the former cast members to save the day. 
"This time around, the devil knows no bounds and no one in Salem is safe!" promised NBC. 
Days of our Lives is a mixture of romance, adventure, mystery, comedy, and drama played out in the fictitious Midwestern town of Salem. The core families featured on the show are the Bradys, Hortons, Carvers, DiMeras, and Kiriakises.
Days of Our Lives is produced by Corday Productions in association with Sony Pictures Television.