Meet Actress Deborah Mailman's Husband Matthew Coonan — A Glimpse into the Pair's Love Life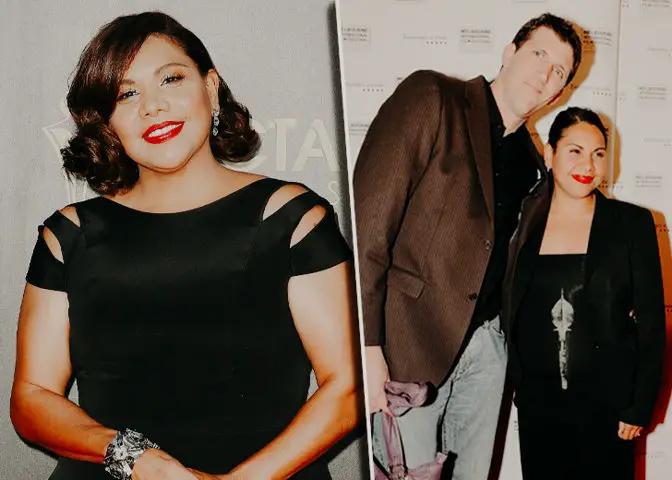 Deborah Mailman is a critically acclaimed Australian actress. She began her career with a starring role in the 1998 movie Radiance. 
Her role as Nona won her the award for Best Actress in a Leading Role in the Australian Film Institute that year, making her the first Aboriginal actress to win in that category. 
She has since become one of the most prominent faces in both television and film.
Her other successful roles are Kelly Lewis in The Secret Life of Us, Cherie Butterfield in Offspring, and Gail in the super hit film The Sapphires. 
Along with a successful career, the Australian actress also has a wholesome family life.
She shares two children with her husband, the Director and Co-Founder of Preface Social Media, Matthew Coonan. 
How Deborah Mailman Met Her Husband
As per Pressreader, Mailman met her husband at a friend's birthday drinks in Sydney in 2006. Her "tall and fair-haired" husband immediately caught her attention while he was talking to the bartender. 

Deborah Mailman at the premiere of 'The Sapphires' (Source: Wikimedia Commons) 
The actress later went up to the barman to ask who the gorgeous man was. The bartender went and told Coonan. Towards the end of the night, Coonan came over to say hello. 
The actress bluntly confessed she found him attractive, and to her surprise, he thought the same. The pair have been together ever since. 
Six years after they met, the pair got married, and the rest is history.
Deborah Mailman Leads a Wholesome Family Life
As per reports from People, the pair welcomed their first child, Henry Walter, in 2007. Their second son, Oliver, was born two years later, in 2009.
For the actress, her family is the most important thing in her life.

Deborah Mailman at The Spot Festival (Source: Wikimedia Commons)
Mailman has always struggled with anxiety and insecurity. Moreover, being in the spotlight and under public scrutiny fueled her body image issues.
Therefore, she heavily relies on her family to keep her well-balanced mentally. Her husband and children have helped her be grounded and authentic in the industry.
A Supportive Family
Her family has always been there for her. She considers them her "rock." She also tries her best to not let her professional life dampen her personal life.
Mailman always keeps family needs first and only accepts roles that do not hinder her family time. She does not like to be away from home for too long.
However, her line of work is not as forgiving as she would like it to be. As a result, there are days where she unintentionally hurts her family.

Deborah Mailman at Mental movie premiere (Source: Wikimedia Commons)
Nonetheless, they forgive her and understand her situation. In addition, her husband has been there for her support throughout her career.
He often makes public appearances with her at red carpet events. He also steps in to fill the role of mom when the actress is not home. 
In addition, he works very hard managing his online customer service business.
Like her husband, Mailman also ensures that Coonan looks after himself and is not overwhelmed.
Coonan and Mailman have a near-perfect relationship. Both of them have always been there for each other for the past 15 years. 
Looking at their relationship now, it wouldn't be a surprise if they lived hand-in-hand for the rest of their lives.