De'arra Taylor Shows off Her New House in Her First YouTube Video
De'arra Taylor uploaded her first video after four weeks of absence from YouTube.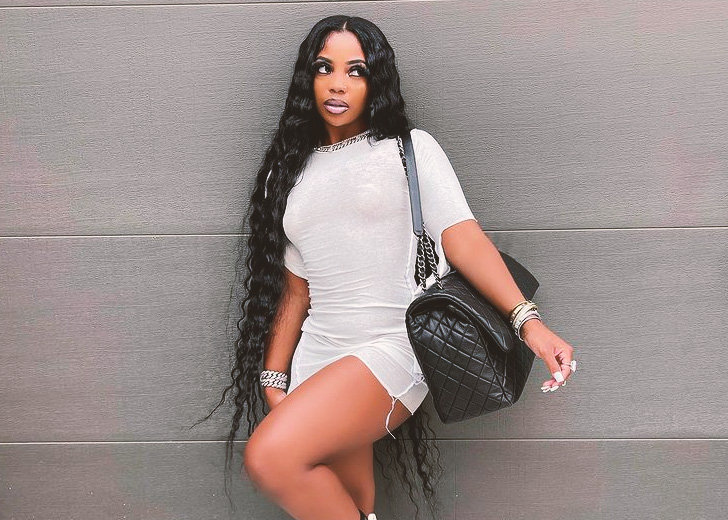 De'arra Taylor first found fame through her collective channel with ex-boyfriend Kenneth "Ken" Walker called De'arra & Ken 4 Life, DK4L in short.
The channel had over 6 million subscribers and even their vlog channel Vlogs by D4KL has amassed over 3 million subscribers.
However, after seven years of their YouTube journey together as a couple, they announced they were separating following Walker's cheating allegations.
Taylor and Walker also made another video in their vlog channel where they revealed they were making their individual YouTube channels.
The former couple also added that they would still leave up all of their posts about each other so that their fans could revisit them. The same would apply to all their content on the two D4KL YouTube channels.
And after four weeks of not uploading anything, Taylor dropped her first video in her new self-titled YouTube channel.
The video was titled "MY NEW House Tour | De'arra Taylor" and featured an in-depth house tour of her new abode.
Taylor, who has 5.6 million followers on her Instagram, showed her new home and all of its features she liked, including a power outlet on her garage to charge her car, lots of closets, and bathrooms with marbles.
She has already amassed over 350 thousand subscribers in her new channel and a lot of her older channel's fans have begun showing their support and appreciation.
De'arra Taylor And Kenneth Walker
Taylor and Walker met for the first time in 2014 at a local Chipotle in Atlanta. At the time, she was 18 years old and had just graduated from high school.
Walker, on the other hand, was turning 19 soon and working at a local home depot.
The two began dating shortly after their first meeting and decided to start a YouTube channel after people suggested they turn into content creators in their couple Instagram posts.
Taylor and Walker created their DK4L channel in December 2014 and began documenting their life as a couple on it. Their content was lighthearted, ranging from simple challenges to story times.
Their channel quickly found success, and they started a dedicated vlogging channel to upload their travel, shopping, day-to-day life, and more.
In August 2019, Taylor and Walker got engaged after five years of dating. On February 2021, the couple bought their own land to build their dream home. Taylor took to Instagram to announce the good news.
It's so surreal that we own land. Cash payment without debt. We worked hard, we saved a ton no matter what we had in an entire house savings account for that moment, and never touched it until now. So proud of us and the many successes that we have achieved and continue to achieve at such a young age.
Unfortunately, the two announced their breakup on August 20, 2021, following Walker's cheating allegation.