Katy Spade Was Found Dead — David Spade Mourned His Brother's Late Ex-wife Katy Spade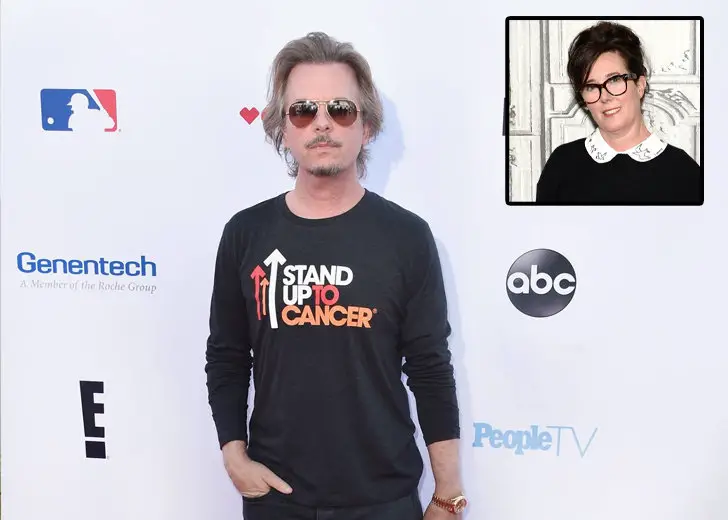 Fashion designer Kate Spade was found dead in her apartment in New York City on June 5, 2018. Reportedly, there was a suicide note beside her body, where she addressed her husband, Andy Spade, and their daughter.
The news of her death saddened many, including Chelsea Clinton and Ivanka Trump. The former also shared the story of how her grandmother had gifted her a Kate Spade bag when she was in college.
My grandmother gave me my first Kate Spade bag when I was in college. I still have it. Holding Kate's family, friends and loved ones in my heart. — Chelsea Clinton (@ChelseaClinton) June 5, 2018
Kate Spade New York, the company which she founded, also expressed their condolences.
"Kate Spade, the visionary founder of our brand, has passed. Our thoughts are with her family at this incredibly heartbreaking time," the company wrote.
"We honor all the beauty she brought into this world."
Similarly, actor David Spade, her brother-in-law, also made a post about her while posting a picture of the two.

David Spade with sister-in-law Kate Spade (Source: Instagram)
"Fuzzy picture but I love it. Kate and I during Christmas family photos," he wrote in the caption.
"We had so much fun that day. She was so sharp and quick on her feet. She could make me laugh so hard. I still can't believe it. It is a rough world out there. People, try to hang on."
David Spade on His Sister-in-Law
The Instagram post wasn't the only instance where David talked about his sister-in-law after her death.
A month after her passing, he shared how their family was holding up during an appearance on Good Morning America.
David said his family was doing "as good as we can," further adding that it had been tough. Especially because Kate had made a big impact during her time alive.
The actor also recounted how everyone he knew would dress their best if they learned they would be meeting his sister-in-law.
"They would be like, 'Is Katie coming? Are Andy and Katie gonna be there?" he shared. "And if they were, it was a whole new wardrobe."
During the same appearance, David described his sister-in-law as a "beautiful, lovely, great spirit" who would obviously be missed.
Brother Andy Spade and Sister-in-Law
Kate got married to David's brother, Andy, in 1994. Together, the two welcomed a single child, daughter Frances Beatrix Spade (born February 2005). 
Andy and Kate came up with the idea to start Kate Spade New York while at a Mexican restaurant.
She shared the story during a 2017 episode of How I Built This With Guy Raz.
Kate was a senior fashion editor for Mademoiselle magazine. While looking ahead, the only way forward for her career seemed to be to take on the role of a fashion director in the magazine.
However, she didn't want that for herself and had begun wanting to quit. That was when Andy told her to try designing handbags in passing.
"He just said, what about handbags? And I said, honey, you just don't start a handbag company. And he said, why not? How hard can it be? I thought, OK, really? He regrets those words."
In just a few years, Kate Spade New York turned into one of most iconic handbag lines. Kate and Andy sold 56% of the brand to Neiman Marcus for $33.6 million in 1999.
Kate left the brand in 2007 when Liz Claiborne acquired it. In 2017, The luxury fashion company Coach announced it was purchasing Kate Spade New York for $2.4 billion.