Birthday Twins Revealed- David Krumholtz Was Surprised When His Wife Revealed Her Birthday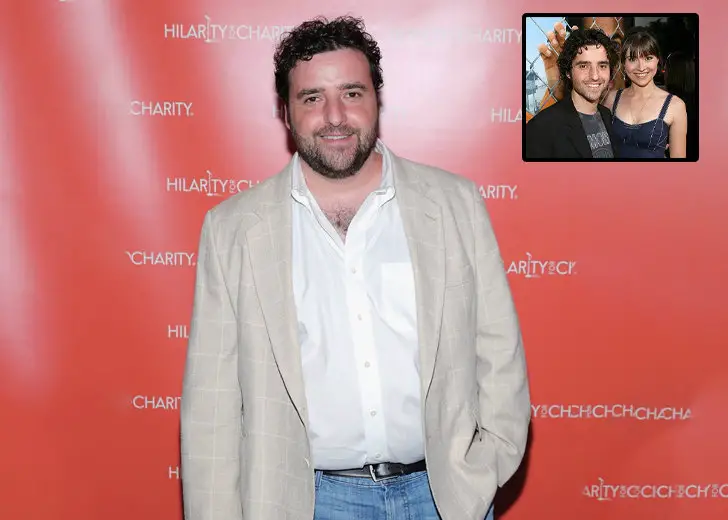 Back in August 2021, David Krumholtz wished his wife Vanessa Britting on her birthday and decided to share his best wishes with an anecdote. 
In the post, he relived the day he first found out about his wife's birthday, and as you might have already guessed from the headline, he was surprised. 
As it turns out, being surprised would almost be an understatement for his reaction that day. 
He revealed that he was driving when Britting shared her birthday with him and going by the Instagram post, he "pulled over in pain." 
David Krumholtz's Wife Has a Birthday Twin
On August 30, 2021, the actor admitted:
When my wife told me what her birthdate was, I reacted in the worst way.
The coincidence flabbergasted him. "How could this be?!" he exclaimed before revealing that the woman of his dream was born on the same day as the woman who kept his bottom clean — his mother. 
"Alas, it is true. The most important ladies in my life, the most loved two —my glorious mother, and my gorgeous wife — share this day, yearly," he reaffirmed before exclaiming, "How goddamned eerie!"

Three generations: David Krumholtz's wife & son with his mother (Source: Instagram)
Apparently, the whole birthday twin thing freaked him out a little, but that didn't mean that he was not grateful to have both of these wonderful women in his life. 
He noted how he was double-tasked every year to ensure that both his mother and the mother of his children had a ball. 
Evidently, even ten years after he got married to his lovely partner, he still couldn't wrap his head around the fact that she shared a birthday with his mother.
Did I marry my mother? I certainly hope not. One of them a lover, the other, wiped away my snot.
After wishing both his partner and mother on their special day, he admitted that he did so every year, gritting his teeth tightly.
"On this day like no other — August 30 will forever make me shudder!" he concluded. 
David Krumholtz & Vanessa Britting's 2010 Wedding
Krumholtz married the actress on Saturday, May 22, 2010, at The Plaza Hotel in New York City, as reported by his representative in an exclusive statement to People. 
The outlet further reported that the wedding was a non-denominational ceremony performed in the historic hotel's terrace room in front of 180 guests.
The list of attendees included groomsmen Seth Rogen and Jay Baruchel – as well as Krumholtz s Numb3rs costars Rob Morrow, Judd Hirsch, and Peter MacNicol.
The couple had gotten engaged in July 2008 in Paris. 
David Krumholtz & Wife Are Parents of 2
But that was over a decade ago. Now, the happy couple is parents to two beautiful children. Their daughter Pemma Mae Krumholtz was born in April 2014, as per E! Online.
Two years later, the family welcomed another member — a baby boy the couple named Jonas Krumholtz. 
The actor hasn't shed away from being a proud father on his socials either. He regularly posts pictures of his adorable kids every now and then. 
Sadly, the same cannot be said for the mother, Britting, as she mostly keeps to herself.
Despite being a bonafide Hollywood celebrity with acting credits in almost two dozen projects, she has managed to lead a private life away from the public sphere.