David Duchovny on Taking a Break from Acting and Exploring Music
"I started putting chords together, started hearing melodies. And, [I was] less surprised I could write lyrics, but surprised I could write songs."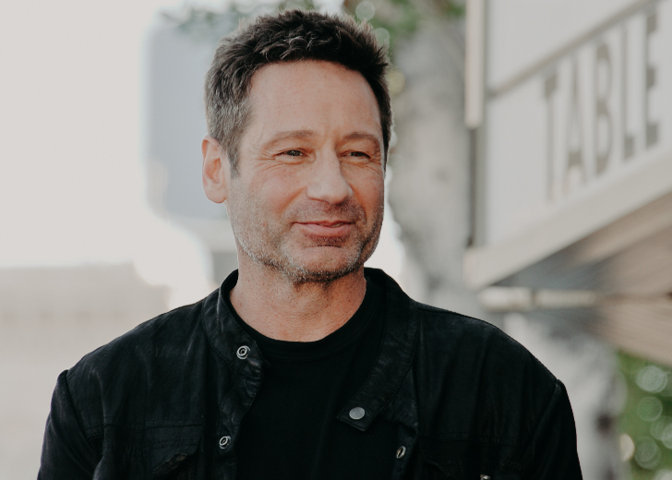 David Duchovny is an artist through and through. He has dabbled in writing for television, writing books, acting, directing, producing, and now creating music. 
The actor best known for The X-Files only started playing the guitar in 2014, but it appears as though he is a quick study because he surprised everyone with his debut record 'Hell or Highwater,' the following year.
The multifaceted artist put his newfound musical skills to use again and came out with a follow-up record, 'Every Third Thought,' in 2018 amidst a packed schedule of numerous acting and writing roles. 
Come 2020, he began working on a project that would later become his debut album. Gestureland is set for an August 20, 2021 release. 
Music Was Always Important 
In a recent interview with Headliner Magazine, Duchovny dished on how his musical journey came to be. He explained that he'd always been an admirer of music. 
He recalled his early years when he used to save up whatever he could to buy records from a record store called Free Being on 8th street, 2nd avenue, where he grew up.
An album was $3.99, that was significant to me, but I really thought long and hard about if I wanted to shell out the $11.99 for Goodbye Yellow Brick Road, which is a double album. 
He revealed that even as a kid, music was not just something that he loved. Instead, it was something he was willing to sacrifice for. The actor even confessed to working jobs after school to make money and buy albums. 
Started Playing the Guitar After Divorce
Eventually, when the actor got divorced in August 2014, he was reportedly in a vulnerable state. With the kids staying with his ex-wife, Tea Leoni, he had a lot of free time on his hands. So, in an attempt to get past the tough times, he picked up the guitar. 
The actor told the publication that, at the time, writing songs hadn't even crossed his mind. He stated he had never been a singer. In fact, he claimed he was the exact opposite of a singer.
However, after spending about a year with the instrument, he surprised himself when he began writing songs. He added, 
I started putting chords together, started hearing melodies. And, [I was] less surprised I could write lyrics, but surprised I could write songs. That just kind of went that way.
He Stumbled onto a Song
Later on in the interview, Duchovny revealed how he went about making his first song. It wasn't exactly a "let me write a song" moment, though. The relatively young songwriter said that he just stumbled onto it. 
It was just a moment when he realized that what he had written was a song. He didn't know if it was a good song or a bad song at the time. But it was a song, and he just went on from there. 
He eventually found his way to Keaton Simmons, who was his friend's son. Simmons helped the actor record a few songs with a setup in his garage, which the actor took home on his phone.
Until that point, the music was just for his consumption. But one thing led to another, and here we are, awaiting his first album, which drops this week.