Darnell Nicole's Boyfriend Alan Anderson's Birthday Surprise for Her: A Proposal and a Wedding
Former WAG Darnell Nicole is married after a surprise proposal on her birthday.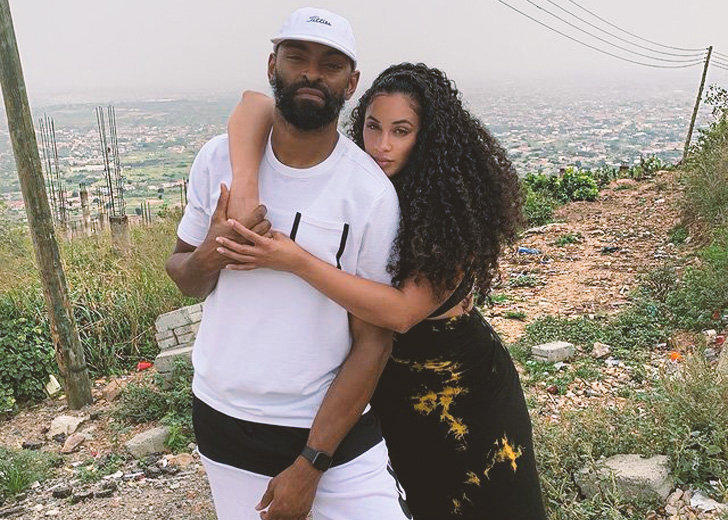 Rising Instagram star Darnell Nicole is now married! The 36-year-old social media influencer and actress rose to fame when she was cast in the E! reality series WAGS Miami.
Nicole got engaged and married all within 24 hours to her boyfriend during a vacation to Jamaica. She first hinted at her marriage through an Instagram post when she casually mentioned she was a "Mrs." Here's what happened.
Getting Married To Boyfriend on the Caribbean Sea
Alan Anderson, born October 16, 1982, is an American former professional basketball who played for the Lakeland Magic of the NBA G League before his retirement. Anderson attended Michigan State University (MSU), where he played college basketball with the Michigan State Spartans men's basketball team.
Nicole had been dating the former basketballer for more than a year before he went down on his knees during the surprise proposal. Anderson arranged for her loved ones to be there during their private vacation in Jamaica before proposing.
Her boyfriend had invited Nicole's mom, dad, siblings, and close friends to be present on their special night. Then, the retired NBA player threw her a surprise of a lifetime as he popped the question with a 12-carat diamond ring.
Immediately after Nicole accepted his proposal, he asked her if she was ready for marriage. With her "yes," he went on to reveal an intimate marriage ceremony on a yacht the very next day.
Anderson had also arranged for a pastor to hold a Christian marriage for the commemoration of their married life. The couple exchanged their vows as their private yacht sailed into the Caribbean Sea. What a romantic way to get married!
Darnell Nicole's Rise to Fame
Nicole is a trained dancer, actor, and social media personality with over 700k followers on her Instagram. The internet personality was born on March 18, 1985, in Lake Charles, Louisiana. She entered the industry as a choreographer after she graduated from Clark Atlanta University in Georgia. 
The rising actress also appeared in advertisements and did minor roles in a few films before moving to New York City. 
Nicole got her big break when she was cast in E!'s hit reality series WAGS, eventually moving to Miami, Florida. She frequently talked about body positivity on the show and is still active in raising awareness regarding body inclusivity in media.
Darnell Nicole Shares a Daughter with Her Ex-husband
Before her marriage, she was dating former American football player Darnell Dockett for three and half years. Nicole is well known for having famous boyfriends, and her list includes basketball player John Wall and rapper Flo Rida.
Nicole gave birth to her daughter, Carson Cree, in September 2013, with her ex-husband, Reshad Jones. However, the couple decided to call it quits in late 2016, which led to Nicole taking custody of her daughter.