Danny Pudi's Wife Bridget Is His Biggest Supporter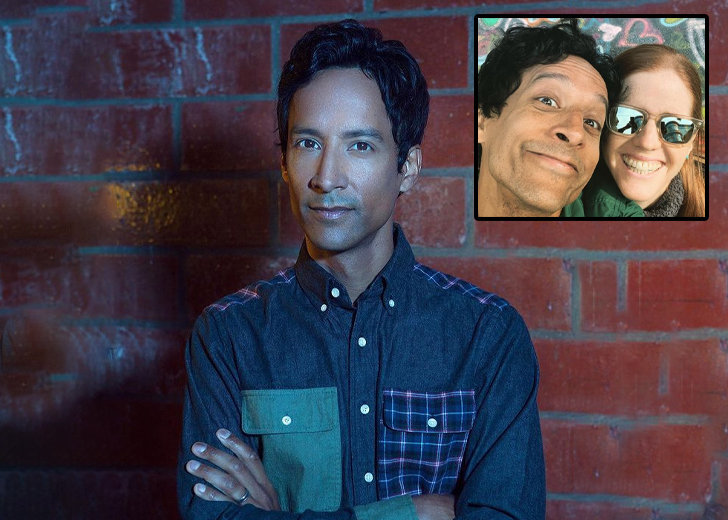 Danny Pudi's marital life with wife Bridget Showalter Pudi is equally blissful as his illustrious career. 
The Mythic Quest star has established himself as one of the highly sought actors in the film industry.
He has provided his voice to Huey Duck in Disney DuckTales, Brainy Smurf in Smurfs: The Lost Village, and Abed Nadir in Community.
He also worked in the movie, The Tiger Hunter alongside Jon Heder. The film premiered at the Los Angeles Asian Pacific Film Festival.
A multi-talented personality, Pudi dabbled his hands in direction through a documentary named Untucked in 2014.
While his career as an actor has been successful, he also has a wonderful family.
Danny Pudi Calls Wife His Biggest Supporter
Pudi and his wife, Bridget, have been married for over a decade.
The famed actor married his partner after dating her for a long time in 2004. They met during their freshman year at Marquette University.
Pudi never fails to express his love for his spouse. Rather, he speaks highly of her on his Instagram updates. 
On their anniversary, dated June 6, 2018, Pudi posted a throwback picture of his wife lifting him up at a Halloween party. 
In the post's caption, he mentioned his spouse was his biggest supporter and stated she had been with him since day one. He wrote, "Lifting me since the day we met."
In addition, on 2018 Mother's Day, Pudi praised her as the pillar of their family and one of the "strongest, warmest, and natural" women he had ever met.
Danny Pudi's Children Are His Biggest Critics
In an interview with Vulture, Pudi recounted the moment he became a dad. As per his accounts, he was shooting a scene for Community season three, episode seventeen, when his wife went into labor. 
As he had to finish the shoot before leaving, Pudi stated it was the most stressful scene he had ever done. 
Pudi and his spouse welcomed a set of twins — son James Timothy and daughter Fiona Leigh — in 2012. According to the actor's publicist, he and his partner enjoyed every moment of parenthood.
During an interview with Los Angeles Times, Pudi shared he considered his co-star Ken Jeong as his role model because he also has twins.

Danny Pudi's wife Bridget Showalter and their kids. (Source: Instagram)
Pudi noted his life completely changed after the twins arrived. He shared that his children, despite being twins, had opposite characteristics.
He is involved in the kid's movies, and Yahoo! Life asked him if his children were impressed by his voiceover skills. He responded to that question with uncertainty.
He said his daughter came up to him and told him his characters sometimes sounded similar. She even asked him to make his voice a little "younger."
Pudi mentioned he accepted his kids' goofy nature and acknowledged they were important for polishing his acting skills. He implied they were his biggest critics.