Danny McBride Took His Wife and Kids Away From L.A Hustle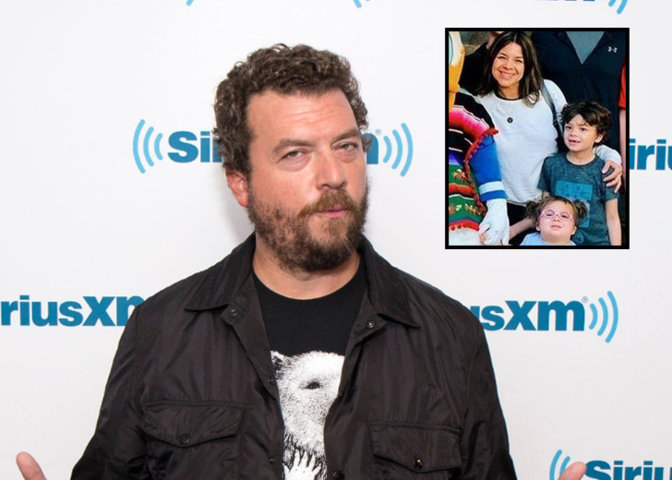 Danny McBride left Los Angeles along with his wife and children after living there for twenty years.
He moved to South Carolina to experience a swift change in lifestyle, McBride told Rolling Stones in 2018. 
However, it wasn't only McBride, his wife, and his children who made a move down south. His many friends and colleagues followed the actor, including writer-director David Gordon Green.
Danny McBride's Lifestyle Change with Wife and Children
At the time of their move, McBride's children, son Declan George and daughter Ava, were six-year-old and three-year-old, respectively.
McBride had been living in cities and traveling a lot for work. However, after the sudden move to South Carolina, the family settled well.

Actor Danny McBride (Photo Credit: Instagram)
The actor's change in lifestyle prompted his friends to follow him and his family to the southeastern part of the country. 
According to McBride, "ten different families all come down," to live alongside them.
Additionally, his college friends, Green, and writer-director Jody Hill, with whom McBride started his production company Rough House, also came over and opened their office in Charleston, a city in South Carolina.
Danny McBride on Leaving California
When asked about his decision to leave California, the Georgia native said he was "just ready for a change."
McBride said he was a workaholic during his time in Los Angeles. Further, the ever-busy working culture of California made it hard for him to "not to keep wanting to work."
Also, noticing how quickly his children were growing up, McBride tried to figure out a way to slow down "a little bit."
While in LA, his son expressed the desire to learn how to ride a bike, which made McBride revisit his situation.
He then concluded that the crowded streets of California weren't a suitable place for his children to grow up.
"Here, we're not living behind walls. He can walk down the road," McBride told Rolling Stones.

Actor Danny McBride with his son Declan (Photo Credit: Instagram)
The actor-director-writer also said how walking down the streets in Southern Carolina among people who have nothing to do with filmmaking gave him ideas.
The Mitchells vs. The Machines voice actor claimed to have written more compared to his days in California and remarked his migration down south, "a needed change."
Getting to Know Danny McBride's Wife
McBride started dating his wife, Gia Ruiz, sometime before their marriage in 2010. 
During his exclusive interview with Entertainment Weekly, McBride said his wife and himself did "a lot of anti-things," during their dating years. 
On every Valentine's Day, the couple would not opt for fancy dinners or expensive gifts.
Instead, they used to go to a mall in Burbank with twenty-five dollars and a collective time of forty-five minutes to "find something for each other."
In his recollection, the actor said, those less expensive gifts might not have something worth bragging about, but "it was fun procuring it."
Talking about Ruiz, she is an American screenwriter and art director from Los Angeles.
Her notable working credit includes 2006's movie The Foot Fist Way, where she worked in the directorial capacity.
Before moving into the entertainment industry, Ruiz worked at a special needs school.