Inside Dakota Brinkman's Married Life with Wife Marissa Brinkman
Dakota Brinkman and his wife Marissa Brinkman recently welcomed a daughter.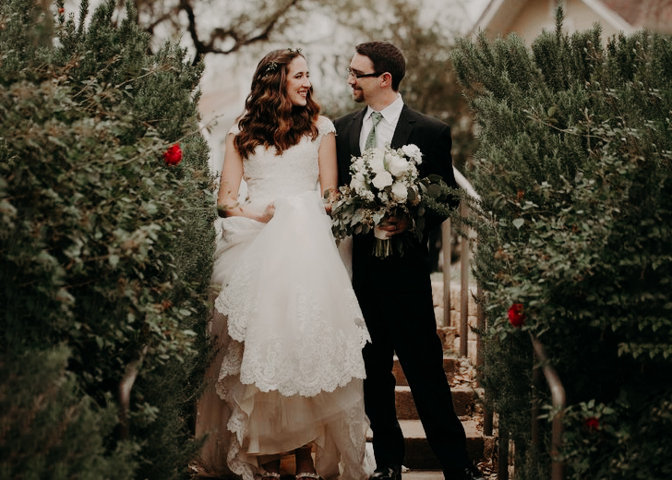 Dakota Brinkman and his wife Marissa Brinkman have been married for three years and recently welcomed their first child. Their family of two was joined by daughter Ripley Lou Brinkman in June 2021.
Marissa took to Instagram to announce the news, letting friends and family know of her daughter's safe arrival alongside sweet snaps of Ripley, Dakota, and herself. Here's a look at Dakota and Marissa's relationship and marriage.
Dating & Marriage
Not much is known about Dakota and Marissa's relationship except for what the latter sometimes shares on her social media. Back in June 2017, she posted a picture of her and her husband, marking their sixth wedding anniversary.
The pair tied the know on March 25, 2018, at the Star Hill Ranch wedding venue in Bee Cave, Texas. Dakota's younger half-brother Michael Boxleitner served as the best man for the groom. His other two older stepbrothers — Lee Boxleitner and Sam Boxleitner — also served as groomsmen.
Dakota and his wife announced they were expecting their first child in November 2020 via an Instagram post where she posted a picture of a calendar with "Baby Brinkman" written on top. The baby's due date of June 5, 2021, was highlighted with a heart outline.
Their daughter, Ripley Lous Brinkman, entered the world on June 8, 2021, three days later than the initial due date.
Ripley recently turned 2 months old.
Dakota's mom, Melissa Gilbert, took to Instagram to celebrate becoming a grandmother for the first time. 
So so happy to tell you all that @timbusfield and I are Nana and Papa to this sweet angel. Ripley Lou Brinkman… So proud of my son Dakota and his wife @martobes. She was a warrior through the whole process...
Dakota & Gilbert Now
Dakota, who was born on May 1, 1989, is Gilbert's first child. She and her then-husband, Bo Brinkman, welcomed him a year into their marriage.
Gilbert found fame at a young age by playing the role of Laura Ingalls in Little House on the Prairie from 1974 to 1983. And just like his mother, Dakota also made his acting debut at the young age of 8 when he appeared in the 1997 erotic thriller Laws of Deception.
However, Dakota doesn't seem to have much interest in acting as he only appeared on the screen two more times — Safe Harbour (2007) and Shay (2016).
Dakota and Gilbert are very close and the Little House on the Prairie star often posts pictures with her granddaughter Ripley.
Siblings
Gilbert and Bo Brinkman only welcomed one child together but Dakota has six step-siblings. Dakota's parents separated in 1994 and Gilbert married Bruce Boxleitner the next year.
Bruce already had two sons — Sam Boxleitner and Lee Boxleitner — with his previous wife, Kathryn Holcomb. He and Gilbert gave birth to son Michael Garrett Boxleitner on October 6, 1995.
Gilbert and Bruce called it quits after 16 years of marriage in 2011. Two years later, she tied the knot with Timothy Busfield in 2013.
Though the pair have had no children of their own, Gilbert is a loving stepmother to his three children from previous relationships — Samuel Busfield, Daisy Busfield, and Wilson Busfield.