Courtney Hope Sends a Sweet Message to Fiance Chad Duell on His Birthday
Courtney Hope called fiance Chad Duell her best friend.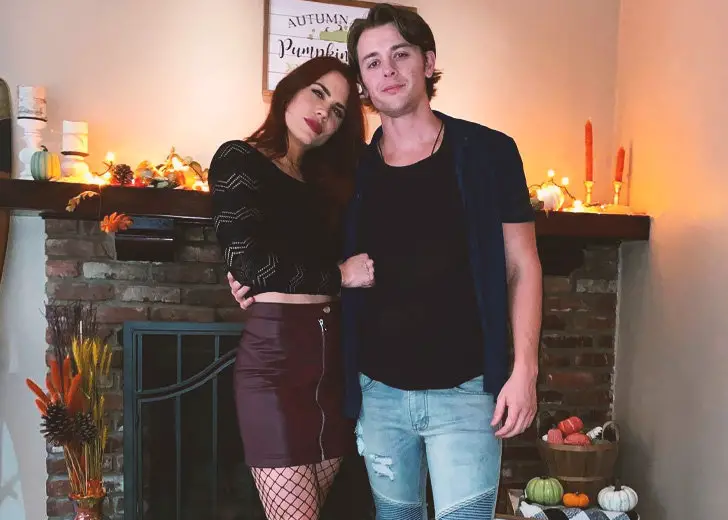 Actress Courtney Hope wrote a sweet message full of love to her fiance, Chad Duell, on his birthday. The actor replied to Hope to share his affection. 
In her birthday post shared on Instagram, she called Duell "her best friend" and expressed her immense love for him. She concluded her wish by writing, "I love you with all my heart."
The Beginning of Chad Duell and Courtney Hope's Love Affair
The cute couple first saw each other at a premiere of a TV show in 2016. During the event, they were introduced to each other by their mutual friend actor Bryan Craig, Duell's on-screen brother in the soap opera General Hospital.
In 2019, Duell, now aged 33, told Soap Opera Digest that "Hope was testing" to be his love interest on General Hospital. The show has been airing since 1963 and is currently in its 58th season. 
In 2018, the couple's fate aligned one evening when they headed to a club with their crew. Duell told Soaps in Depth that he "wanted to hang out with" Hope. The actor confessed he knew he "would end up dating" the actress.
On the other hand, Hope said Duell "was someone she could talk to" about family, work, and spirituality for longer hours. She had her assumptions regarding her now fiance, which she later revealed in an interview with Digest,
I felt like, 'This is definitely a genuine human being, and I could see it [their relationship] going far.
As described by Hope, the lovebirds are a "good balance."
From Dating to Getting Engaged
On February 14, 2021, the romantic couple decided to make their relationship official after dating each other for five years. So they got engaged in the most romantic way possible. 
In an interview with People, The Young and the Restless actress described how Duell asked her to accompany him to Malibu, and there, proposed to her with a ring. She is quoted explaining how the romantic moment unfolded.  
In the morning, Chad gave me a dozen roses and a big teddy bear and told me he was taking me on a picnic for lunch and giving me a present there. He then told me to close my eyes and turn the other way 'cause he had to 'set something up and when I turned around, he was on his knee.
In the interview, the actress called Duell "a friend that can support and be there for her" so that she can "also enjoy the journey [of life]." 
Duell, on his part, expressed his wish to become Hope's husband and call her "his wife." He noted he was "excited for their future kids, new adventures, a new home and having my best friend to grow old with."
Both took to their Instagram to announce the special news to their audience with heartwarming messages.
Hope expressed her wish to "forever" remain with her partner and called the sudden engagement a "dream come true." Duell posted likewise and called himself "one lucky dude."