Colin Kaepernick Constantly Adjusted His Life after Getting Adopted Very Young
"I am not going to stand up to show pride in a flag for a country that oppresses black people and people of color," said Colin Kaepernick during a post-game interview.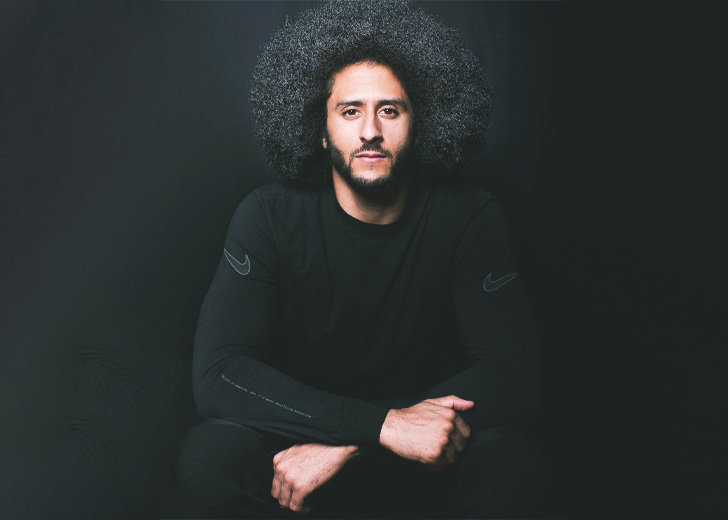 Colin Kaepernick isn't just famous for being the quarterback of the San Francisco 49ers in the National Football League (NFL).
He is also a civil rights activist, receiving a lot of public attention when he took the knee through the US national anthem at a 2016 pre-season game in protest against police brutality and racial discrimination.
"I am not going to stand up to show pride in a flag for a country that oppresses black people and people of color," he explained during a post-game interview. "To me, this is bigger than football and it would be selfish on my part to look the other way. "
Colin Kaepernick's Biological Mother Gave Birth to Him at Age 19
Kaepernick's biological mother gave birth to him at age 19 in Milwaukee, Wisconsin, and his biological father was an African-American man, making him a biracial child. 
He was put up for adoption after six weeks of his birth on November 3, 1987, and was adopted by a white couple, Teresa and Rick Kaepernick. 
The couple already had two children, son Kyle and daughter Devon. However, they wanted a third child after losing two sons, Lance and Kent, as infants. 
The Kaepernicks made sure that their son was comfortable and proud of his ethnicity and never tried to change his identity.
Despite being surrounded by acceptance, Kaepernick was still a target of racial slurs by children at his school, which continued even when he started playing on a national level. 
Colin Kaepernick's experience with racism 
In 2015, during an interview on VH1, the ex-quarterback talked about how important his adoptive family was to him. He also revealed that adjusting to the circumstance surrounding his adoption had been a "constant journey."
According to the New York Times, he drew family portraits using a brown crayon for himself and a yellow one for his siblings and parents. He laughed when his peers said there was no way Rick and Teresa could be his parents because of their skin color.
"We've always been really open about the adoption, and we were always very open about the skin colors," Teresa Kaepernick said. "We pointed it out as a positive, and he saw his difference and was comfortable with it."
Colin Kaepernick Faced Backlash for Dating a Muslim Woman
Kaepernick was first rumored to dating radio personality and television host Nessa Diab in July 2015, but he confirmed their relationship almost a year later in 2016.
The presenter supported the former NFL player for his activism for the Black Lives Matter movement against police brutality and racial injustice. 
Kaepernick's girlfriend is a Muslim woman from Southern California, but due to her father's work, she spent time moving back and forth from America to the Middle East at the time of the Gulf War. 
During his conversation with Steve Malzberg of Newsmax TV, Republican congressman Steve King accused Nessa, who is a Muslim, of 'changing his political views' when Kaepernick did not stand for the national anthem in 2016.
He even went on to claim that the radio host was 'sympathetic to ISIS.'
 'I understand that he has an Islamic girlfriend that is his fiancée, and that this has changed him and has taken [him] on some different political views along the way,' said King. 
Despite gaining a lot of backlash from the right-wing media personnel, Kaepernick defended his decision to protest in support of the Black Lives Matter Movement.