Cody Rigsby on Going Public with Boyfriend Andres Alfaro
Cody Rigsby and Andres Alfaro started dating circa 2018.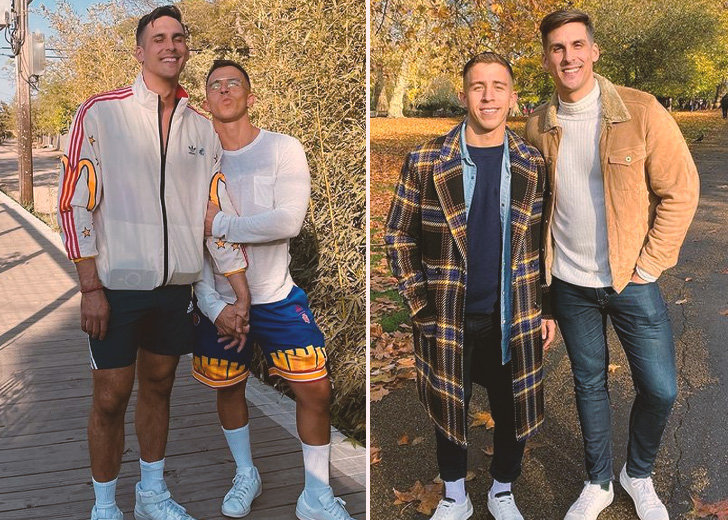 Originally from Greensboro, North Carolina, Cody Rigsby is a Peloton instructor, a professional dancer, and a cast member of Dancing with the Stars Season 30. In addition, he also identifies himself as being a proud gay man.
Speaking with Vogue in November 2020, he recalled discovering his orientation after listening to Britney Spears' 'Baby...One More Time,' Destiny's 'Child's Writing on the Wall,' and 'Spice World' by the Spice Girls.
"I remember screaming like a little girl," he added while stating he didn't understand how his mother didn't know he was gay then.
Hiding Orientation from Mother
Rigsby himself never dared to come out to his mother, Cindy, who raised him as a single parent. The mother and son also struggled financially to the point where they experienced homelessness for about three years.
During that tough phase, they lived in and out of hotels or stayed in friends' and relative's houses.
There was also a time when the fitness trainer held on to anger towards his mother because he thought she made many mistakes and was hurt by her lack of responsibility as a parent.
But he later stated that he was able to tone down that anger and even told her about his orientation after going through therapy. "I was able to really confront all of those hard feelings and let them go and move into a more loving relationship with my mom," he added.
At present, Rigsby bought an apartment five blocks from his place for his mother, who has diabetes, and supports her financially. He also has come to a realization that she tried her best even though he wanted more as a kid.
Cody Rigsby Going Public with His Boyfriend Andres Alfaro
Somewhere between holding anger towards his mother and attending his freshman year of college, Rigsby had already fully accepted himself as gay.
Not just that, he was open about his orientation with his close friends and partners, whom he dated. So, along with creating a career as a dancer initially, he also advocated for LGBTQ+ rights.
After years of dating experiences and knowing various partners, the DWTS contestant is now in a better place in his relationship with his boyfriend, Andres Alfaro.
Alfaro is a New York City-based fitness instructor who describes himself as "an opinionated queen with a playful sass" on Barry's website. 
During the previous interview with Vogue, the Peloton instructor recalled when he went public with his boyfriend of two years, which eventually helped them grow their relationship better.
"I've been a little guarded, but I've recently opened up because so much of what we do [at Peloton] is storytelling and being vulnerable," Rigsby said about going public with Alfaro.
And since coming out with his relationship, Rigsby and his boyfriend are regularly spotted together, especially on social media. They post pictures from their vacations, attending live games, and their comfortable home. 
For instance, the fitness trainer posted a selfie of himself and his boyfriend on July 27 this year, with the caption, "Beach Babes." The snap was taken at Fire Island Pines.