Cody Ko and Girlfriend Kelsey Kreppel Are Engaged after 4 Years of Dating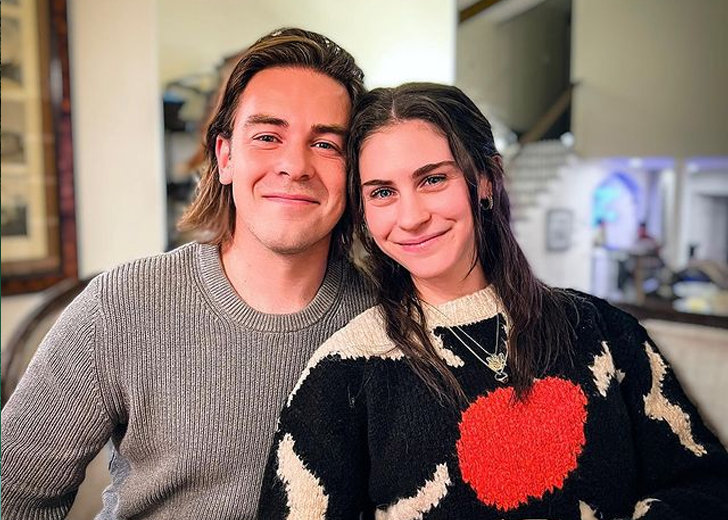 Congratulations are in order for the newly engaged couple, Cody Ko and Kelsey Kreppel. 
After four years of dating, Ko and his girlfriend have taken their relationship to the next level.
On December 20, Ko uploaded a photo of his beach engagement proposal for his fiancee. "thanks for making me the happiest guy on earth," he wrote in the captions. 
Similarly, Kreppel also posted a carousel to announce that she was engaged. She flaunted her engagement ring and looked over the moon about spending the rest of her with her fiance.
The comment section was flooded with congratulatory messages from their followers and fellow content creators. 

Cody Ko is engaged to his girlfriend, Kelsey Kreppel. (Source: Kelsey Kreppel's Instagram)
Popular Youtuber Emma Chamberlain wrote, "mom and dad," while Devon Lee Carson wrote "OMG, YAYYY" with a crying emoji. 
Recently Engaged Cody Ko and Kelsey Kreppel's Relationship
Almost a year ago, Kreppel uploaded a YouTube video where the girlfriend-boyfriend duo did a couple's trivia. They answered questions about their relationship, which were sent in by their followers.
It appears the duo was introduced by their mutual friend Adam Summer. They dated for one month and six days before Ko asked Kreppel to be his girlfriend.
Although they were not married, they also answered questions about what their marriage would be like. 
The newly engaged couple had very different answers then.
Kreppel wanted to get married on a beach or desert with their closest friends and family, while Ko wanted a shotgun wedding in Atlantic City with just the two of them. 
They also shared that they would serve chicken and waffles, Din Tai Fung, Taco Bell, and Jon and Vinny's at their wedding, as it was the couple's favorite food.
And for their honeymoon, they would go to Greece as they failed to go there for their first anniversary. 
Apart from marriage questions, they revealed tidbits about their relationship. According to Kreppel, their daily life was typical.
They worked all day, but at night they watched tv on the couch together. 
Meanwhile, Ko noted he baked all day while his girlfriend took care of everything else. 
Who Are Cody Ko and Kelsey Kreppel?
For those unaware, Ko is more than just a YouTuber.
He has successfully hopped from platform to platform, which in his case, is from Vine to YouTube to a scripted drama to music to now podcasting. Forbes even called him "one of the internet's original stars."
After quitting a job at a mobile ad startup in 2014, Ko went on a tour in Asia, and there he posted funny six-second videos on Vine.
They were a huge hit, much to his surprise, and with millions of views, he became one of the app's most popular content creators. 
When Vine shut down, he moved over to YouTube, which also became an enormous hit.
After that, he launched his podcast called The Pleasure Is Ours, where new guests joined him in every episode as they advised on different topics. 
As for Kreppel, she is a preschool teacher turned YouTuber and entertainer. She makes "lifestyle-focused" videos and dishes out what she calls "genuinely good advice."