A Look into Clive Standen and His Wife Francesca's Relationship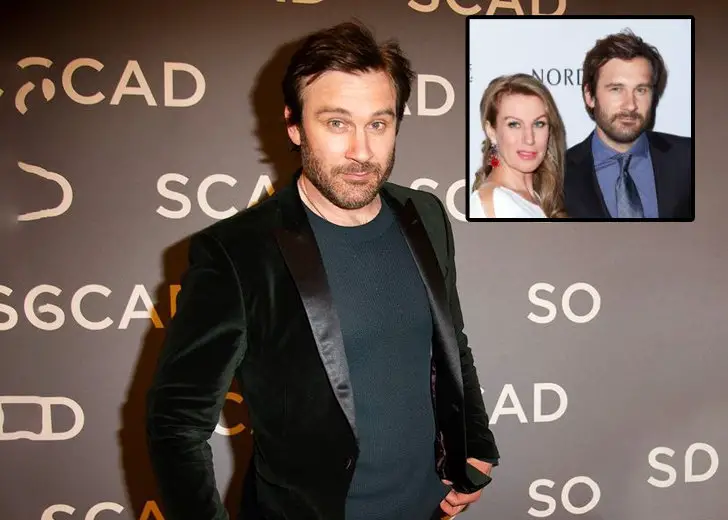 Clive Standen plays the character of Rollo in the historical drama Vikings. His character is married to the Frankish princess Gisla.
But who is Standen's wife in real life?
Who Is Clive Standen's Wife?
Standen has a wife to be with him whenever he is not playing as the violent Rollo in Vikings. Not just that, they have been together for quite some time.
The Heroes and Villains actor has been married to his long-term wife, Francesca Standen, for over fourteen years.
The couple tied the knot in 2007 at Babington House. Like Rollo of Normandy, Standen and his wife also have three children.
They are named Edi, Rafferty, and Hayden. Unfortunately, Standen and his wife live a private life, and not much is known about them to the public. 
The couple tries to go out for dinner whenever Standen can fit some free time into his hectic schedule.
Clive Standen on Parenting His Children
The Hammer of the Gods actor likes to spend as much time as he can with his children.
"My free time that's a no-brainer. I've been a father of three kids since I was 22-years-old and I'm a married man," said Standen to Express UK.

Clive Standen embracing his daughter Edi (Source: Standen's Instagram)
He was still doing Vikings at the time. The actor says he was always home by eight at night to spend time with his partner and kids.
The actor said he enjoys doing activities with his kids. According to him, he even spends his free time playing Pokemon cards with his little son Rafferty.
His daughter, Edie, has an interest in science. He liked to test her knowledge when she was learning about planes and the history of flight.
Standen's oldest son, Hayden, spends time with his dad talking about politics, life, and personal interests.
Clive Standen's Children Are His Greatest Luxury
In an interview with Haute Living, the Robin Hood actor told the interviewer that his greatest luxury in life is his kids.
He is there for the three whenever they need any advice. "I'd move mountains for them if needed," said the actor.
He mentioned he loves it whenever his kids tell him they love him. "That is the essence of the most important and most powerful luxury this life has to offer," said Standen referring to those moments.
The actor was in the show Council of Dads because he could relate to the character he was playing. It was very unlike the roles he was used to playing.
Standen shared he likes to talk about the show to broaden the horizon of the kids. According to him, they ask him about the show, and he loves to answer their queries.