Chris Cornell's Daughter Toni Cornell Covers Her Late Father's Song 'Nothing Compares 2 U'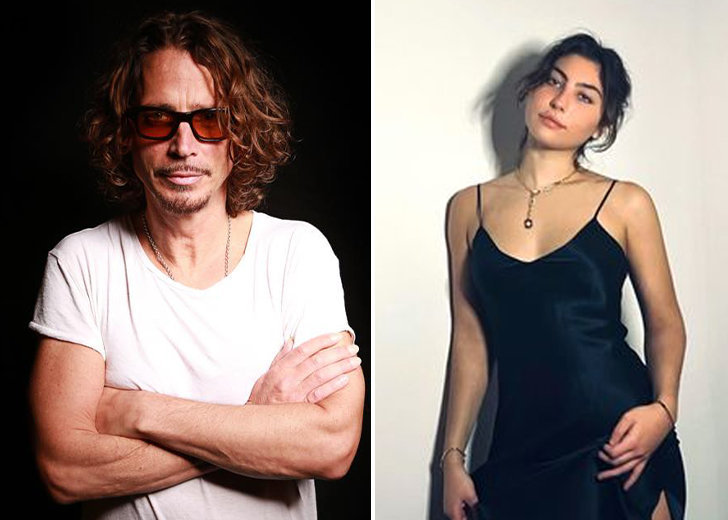 If you or someone you know is thinking about suicide, or would like emotional support, reach out to the National Suicide Prevention Helpline at 1-800-273-8255.
The apple doesn't fall far from the tree. If you don't trust the age-old saying, scroll through the late rocker Chris Cornell's daughter Toni's Instagram. 
The late musician's daughter regularly keeps her fans, as well as her late father's fans, entertained with regular covers of his songs. 
Not just his, early in 2022, the starlet posted a moving acoustic cover of Leonard Cohen's 'Hallelujah' on her Instagram. 
Chris Cornell's Daughter Sang a Tribute
Cornell's daughter, whom he shared with his wife Vicky Cornell, has been following her father's footsteps to become a rockstar herself. 
Back in December 2021, Toni made an appearance on The Tonight Show with Jimmy Fallon to move the audiences with a rendition of 'Nothing Compares 2 U.'
The choice of song was not arbitrary, though. It was a resolute tribute to her father, whose own cover of the song was nominated this year for best rock performance at the Grammys.
A Tribute for a Cause
In January 2021, Toni celebrated her late father with an acoustic reprisal of Cornell's iconic song 'Hunger Strike,' 30 years after the song was released under the Temple of the Dog album. 
She mentioned the three-decade milestone of the release before sharing that it was not only one of the most iconic songs of all time but also one of her personal favorites. 
Then again, it was not just for her Instagram audiences. She released the song as well. 
She explained that she recorded the song with Music Lives to raise money for COVID relief in April 2020. That was her way of paying tribute to her dad, who, she claimed, would have been the first to do everything he could do to help. 
"I love you daddy and I'm so proud of what you created, who you are, and everything you believed in," she wrote alongside the cover she posted on Instagram. "This song represents all of that to me."
Chris Cornell's Untimely Passing
In conversation with People, the late musician's daughter dwelled on her father's illness—something that runs in her family. 
She disclosed how both of his parents were alcoholics. 
For those of you unaware, Cornell died by suicide in May 2017 at the age of 52.
The most important thing, as per his daughter, was to share their story. 
"So that my brother and I can understand why it happened and prevent others from suffering the same way," she explained. 
"My dad should still be here," she added. 

Chris Cornell with his daughter Toni (Source: Instagram)
Toni Cornell on Her Father's Death
Toni professed that no one should have to go through the pain of losing their parent in the way she did.
Extending a helping hand to all those suffering, she claimed we could make a change by stopping the stigma associated with taking one's own life and following the science behind it. 
Although bittersweet, the Cornell family makes it a point to celebrate the light that Chris was. Cornell kids even released a posthumous 10-track cover album titled No One Sings Like You Anymore.
These were tracks he'd recorded in 2016, a year before he passed away.