Chord Overstreet's All 5 Siblings Involved in Music Industry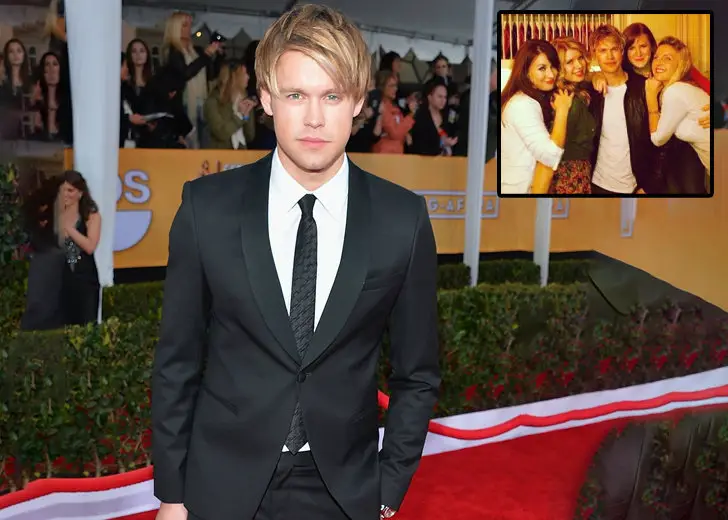 Chord Overstreet rose to fame after starring in Glee. Since the show ended, he has focused on his music career, putting out songs like 'Homeland,' 'What You Need,' and 'Sunkissed.'
Chord previously told HuffPost about the things that influenced his music the most. He shared it was his parents who played the biggest role.
He was born to the hugely popular country musician and songwriter Paul Overstreet and his make-up artist wife, Julie Miller.
"Growing up with my dad being a 2 time Grammy-winner, BMI songwriter of the year for five consecutive years in a row, and having the legacy he has is definitely a huge influence too," he said.
"I got to write a lot with him growing up and he kind of showed me the ropes. I always wanted to be like my dad."
Chord also shared his mother was his "biggest cheerleader" and that she would drive him back and forth to guitar lessons growing up.
In an Instagram post in May 2021, he posted a picture of himself and his siblings along with their mother and thanked her for her support.

Chord Overstreet with his mother and siblings (Source: Instagram)
"These photos sum it all up!! You have always had your hands full with us kids," he wrote in the caption.
"I don't know how you kept it all together all these years!! Thanks for always being there and constantly supporting all our crazy dreams! You're a super star and I love you mom!!"
Having grown up in such an environment, it's not surprising for Chord to have found such success in the music industry. Similarly, his siblings have also made their names known with their music.
Chord Overstreet's Siblings Are Also in the Music Industry
Chord has five siblings, all of whom have some connection to the music industry.
His older brother, Nash Overstreet, is a songwriter and producer. Nash is a part of the band Hot Chelle Rae that had hits such as 'Tonight Tonight,' 'I Like It Like That,' and 'Honestly.'
As a songwriter, Nash has co-written songs like 'Liar' for Britney Spears and 'Woman Up' for Meghan Trainor.
Like Nash, Chord's older sister, Summer Overstreet is also a singer and songwriter. She works at Warner Chappell and is also part of The Chattahoochies.
The Chattahoochies is a musical trio comprising Audra Mae, Nelly Joy, and Summer Overstreet. They have written songs for artists such as Avicii, Kelly Clarkson, Celine Dion, and Miranda Lambert, among many others.
Though Chord's younger sister Harmony Overstreet isn't involved in the music industry directly like her siblings, she has some ties to it.
Harmony is a social media influencer, and her husband Patrick is a director who worked on the song '10,000 Hours' by Dan + Shay and Justin Bieber.
Chord's other younger sisters — Skye and Charity — are similarly involved in the music industry.
The former is a concert organizer, while the latter is a singer and songwriter.