Chloe Ferry Admits to Being Obsessed with Weight Loss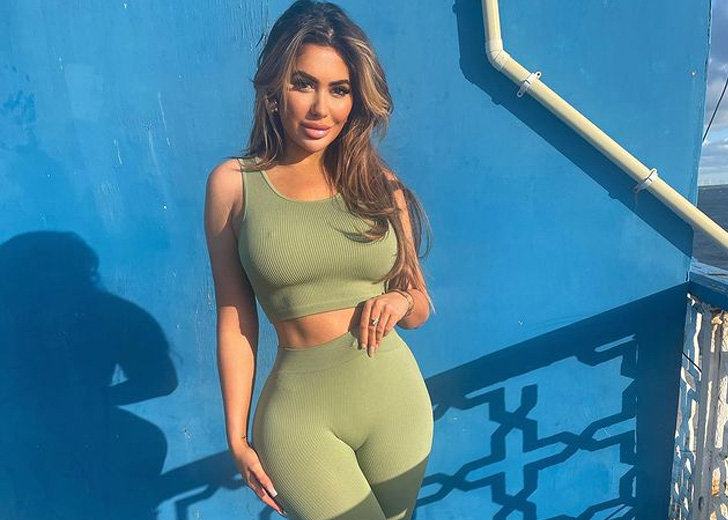 As a well-known reality star, Geordie Shore's Chloe Ferry knows she needs to look the part. And to do that, Ferry relies on staying fit and weight loss. 
In 2016, after losing two stones in just eight weeks, she claimed she was "addicted to losing weight."
The reality star was on a mission to drop dress sizes and reach her goal weight of nine stone. She shared that it felt good knowing that she only had to lose half a stone more to reach her goal. 
"I think when you see how much you've improved, that's when you get really addicted to it. So when I saw the difference that I'd lost weight that's when I got addicted to it and I just want to keep going," said Ferry. 
Speaking of her weight loss transformation and journey, she iterated she noticed a difference in her belly and face.
Ferry sought the help of her trainers along with co-star Holly Hagan and former MTV beauty Charlotte Crosby in her weight loss transformation journey.
Chloe Ferry Reveals How She Achieved Her Weight Loss
Naturally, her toned and curvy figure caught the attention of her fans, who were curious about how she did it. 
Ferry opened up to The Sun on how she maintained her weight loss.
The reality star explained she achieved her toned figure and tiny waistline by going on a 1300-calorie diet.
When asked about her diet, she explained that she had "chicken, rice, boiled eggs, protein shakes."

Chloe Ferry during her workout session. (Source: Chloe Ferry/Instagram)
"I've got a gym in my house, so whenever I've ever been down, I simply go downstairs and get on the treadmill," shared the former Geordie Shore star. 
Ferry had recently gotten a breast reduction surgery and had put on a few pounds afterward.
She had taken to her Instagram stories to show her followers her old implants, which she referred to as "dumplings."
The reality star shared that she went for a smaller and uplifted implant and was happy with the result.
As for whether she was interested in getting anything else done, Ferry shared that this would be her last surgery. 
Chloe Ferry Hits Back at Online Trolls
Unfortunately, despite working hard to achieve her enviable figure, Ferry revealed that she still received offensive messages from online trolls. 
Recently, the social media star disclosed the identity of a follower who had been harassing her for months.
Sharing a screenshot from the DMs, Ferry took to Instagram stories revealing the troll had called her a word describing a woman's genitalia. 
In another message, they said, "Why is your make-up is so good do you use a filter? You look terrible either way."
The troll had also repeatedly called the reality star "fat" and "ugly."
The influencer responded to the comments, "Lovely DMs to read for the last few months. Thanks for the lovely comments [expletive], you've made me feel great tonight."
She opened up about the abuse sharing that it affected her confidence and made her feel insecure.
The reality star iterated that she dealt with it by ignoring the mean comments and only caring about what her close friends and family thought.