Inside Chelsey Crisp and Husband Rhett Reese's Family of Four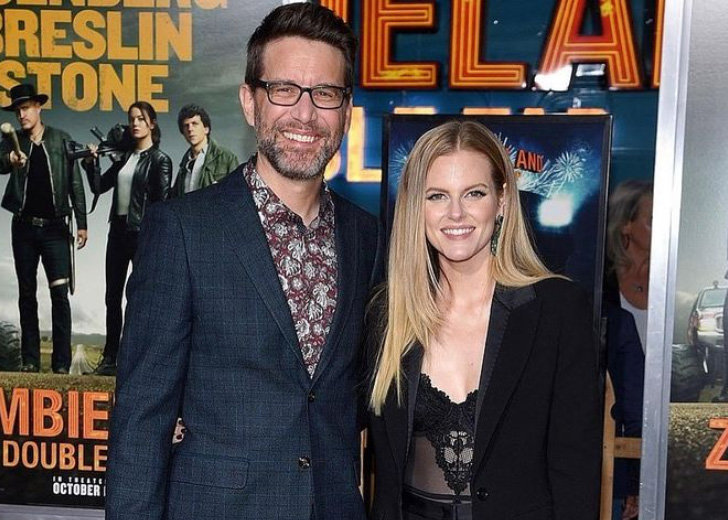 Chelsey Crisp and her husband, Rhett Reese, have been married for over six years. The couple first met at a Hollywood wrap party and immediately realized they were meant to be.
The actress now has a blooming family and had a new child right as 2022 started.
Here's a rundown on their romance and how things started well and have been going great.
Chelsey Crisp Was Caught off Guard When Husband Proposed
Crisp and Reese are a true Hollywood couple. They first met at a wrap party for The Joe Schmo Show, a mock reality game show.
He was the executive producer of the show, and he caught her eye with his demeanor at the event.
During an interview with The AU Review, she was asked who was the nicest person she had met in show business. Without a second thought, she took Reese's name and remembered their first meeting at that party.
"I specifically remember thinking he was extremely kind for someone who was running the show," she said. "He's a very good egg."
They started dating soon after, but their romance rarely made headlines. They remained a lowkey couple until their engagement reveal in 2016.
Crisp and Reese's engagement became a big thing after they revealed how special the proposal was. Reese had proposed to his now-wife while vacationing at Cal-A-Vie Health Spa in San Diego, right after the 2015 Christmas.
"It's hard to pull one over on me, but he definitely surprised me with the engagement!" Crisp said of the proposal and likened his "beautiful and funny" proposal to how she felt her life with him had been.
Chelsey Crisp and Husband Rhett Reese's Wedding and Family
Crisp and Reese became husband and wife about a year after their engagement. Their wedding was on November 5, 2016.
The couple chose Paradise Valley, Arizona, as the pick for their wedding. They both grew up in Arizona, and it was special for them to gather all their families and friends there for the special day.

Chelsey Crisp with her husband, Rhett Reese, on their wedding day. (Photo: Chelsey Crisp/Instagram)
The Fresh Off the Boat actress, dressed in a custom Allure Gown, and the Deadpool screenwriter, donning a classic black suit, said their vows in front of 225 guests.
Two years later, she announced she was pregnant with her first baby on November 17, 2018. And while the exact birth date of her first son is not known, her first post about him came on January 23, 2019. Her 5-week post suggests he was born in mid-January 2019.
Then, on January 12, 2022, she announced that after "a very long road to expand [her] family," she and her husband had welcomed their second son. She did not reveal the exact date of his birth but gushed about how the little guy looked just like his brother.

Chelsey Crisp's husband, Rhett Reese, with their two children. (Photo: Chelsey Crisp/Instagram)
In the same interview with The AU Review, she was asked if Rhett was her "happy ending." She agreed, saying she was a "very lucky girl."
Until now, so far, so good for the actress and her family of four.