How Charlie Day and Wife Mary Elizabeth Ellis Met? — His and Her Story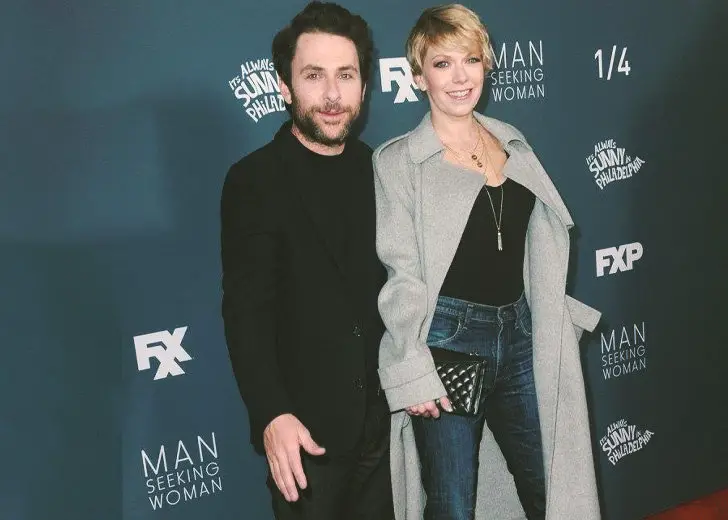 It's Always Sunny in Philadelphia star Charlie Day and his wife Mary Elizabeth Ellis started working in the series back in 2005 and got married a year later.
However, the two had known each other much earlier before the sitcom. 
During an interview with AfterBuzz TV Red Carpets & Interviews back in September 2018, Ellis spoke about how she and her husband first met. The two met in 2001 in New York while doing a play. She also described their relationship as a one-night stand that was still going on.
The professional answer is we met each other and thought each other were great and had a very above the board, classy relationship. The true story is, it's a one-night stand that's still happening, this many years later.
Charlie Day And His Wife
Like his wife, Day has also shared about how he and Ellis met on multiple occasions. During Wired's autocomplete interview, he gave a rough timeline of his relationship with his wife.
Day revealed he first met Ellis in December 2001 and tied the knot on March 4, 2006.
However, before he approached Ellis back in 2001, he and a friend had arm-wrestled against each other to decide who would approach her first. 
He recounted the story while eating hot wings with Sean Evans, the host of massively popular interview series Hot Ones.
"One of my skinniest, weakest friends. And I was able to beat him in an arm wrestling competition. We arm wrestled and I won and I met my wife."
When Evans asked if Day had ever thought about how his life would be different if he had lost the competition, the actor answered it would still be the same as he "still would have talked to her" because he wasn't the most honorable person.
Charlie Day And His Wife Have A Son 
After ten years of staying together, Day and his wife welcomed their first and only child together, son Russell Wallace Day, on December 15, 2011. 
The pair confirmed the birth of their son in Los Angeles while talking to People. "We are overjoyed and overwhelmed at the amount of love that ushered our baby into the world."
Their son's name comes from Day and Ellis's family tree. Russell comes from Ellis's side, while Wallace comes from Day's.