Chanice Bonner Makes Controversial Claims on Skin Bleaching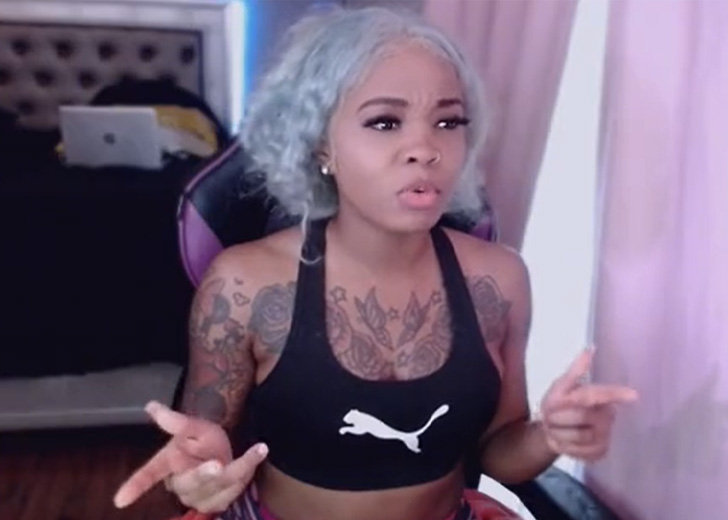 Chanice Bonner is getting slammed on TikTok for her hot take on skin bleaching.
The TikToker recently gained negative attention for her controversial acts and stance on skin transformation. She has been posting things about her journey in bleaching her skin and the results she has gotten from her procedures.
But people are not impressed. They are calling her out for not loving her race and skin color and being inconsiderate of the repercussions she could face, both health-wise and in society.
Chanice Bonner's Journey with Skin Bleaching
Bonner's first post about her bleaching procedures on TikTok came on April 2, 2022. On that day, she uploaded a video revealing everything she had gone through and how it had affected her.
The video began with a disclaimer, saying, "Before y'all talk [poop emoji], I AM JAMAICAN." It also claimed that bleaching one's skin was normal in her native country.
Then, the video showcased what she looked like before changing her skin tone. In her past pictures, the track-and-field athlete had a much darker skin tone.
She then showed the lightening products she used for her procedures. In her hands were two 40ml stabilized hydrogen peroxide developer bottles. In the next slide, she revealed the paste she had created from the peroxide and some other skincare products.
After this, the video jumped to show what her skin looked like right before she went through with her first procedure. Her skin appeared to have discolored patches or liver spots, which she claimed to be the reason she wanted to bleach her skin in a later video.
She also revealed that she chose to "strip" for faster results and showed how her skin looked just after a week of bleaching.
Already with lighter skin than before, she wrote, "I decided to go lighter. And lighter."
Towards the end of the video, she claimed she had not used any products on her skin "in over 6 years" and that her skin would not go back to her natural complexion.
The video ended with a selfie of her after her procedures. In the picture, she looked to have a lighter skin tone than when she claimed she started her methods. Further, she wrote she wanted to bleach her skin because she wanted all of her skin to be the same color.
In the video caption, she asked people not to bother with the "she wanted to be white" comments.
Influx of Backlash and Controversy on Chanice Bonner's Skin Bleaching Video
Right after the video was online, the comment section was filled with people calling her out for her controversial methods. There were a few different comments.
The first criticism was about calling her out for not loving her skin and the natural complexion she had. People bashed her, saying she did not love herself enough.

Chanice Bonner's controversial comments on skin lightening and bleaching are getting her a lot of backlash on TikTok. (Photo: Chanice Bonner/Instagram)
A second group of people was concerned about her health. Many pointed out the possibility of her developing skin cancer and other kinds of skin diseases and the irreversible nature of skin bleaching.
The issue of racism and colorism was also brought to attention. Some said she was perpetuating racism by lightening her skin tone and was still influenced by colonialism.
Further, others interpreted her actions as trying to equate wearing wigs, nail polish and extensions, and eyelash extensions when they were not comparable.
Jamaicans were furious at her claims about skin bleaching being normal in their country. They said it was not true and asked her to keep Jamaica from her arguments.
She has made follow-up videos responding to some of these issues. Bonner brought wigs and nail extensions up as body modifications when responding to criticisms.
The influencer also called her critics, who themselves had body modifications and beauty-enhancing procedures, "hypocrites."
Bonner had revealed the products she used at the request of a few users. However, the video in which she showed them got deleted, and her account even got suspended for a while.
After she regained access to her TikTok, she made a video promising to try to reveal the names of the products again or at least text them to interested people on Instagram.