Chance the Rapper And Wife Kirsten Corley Allegedly Divorced a Year Ago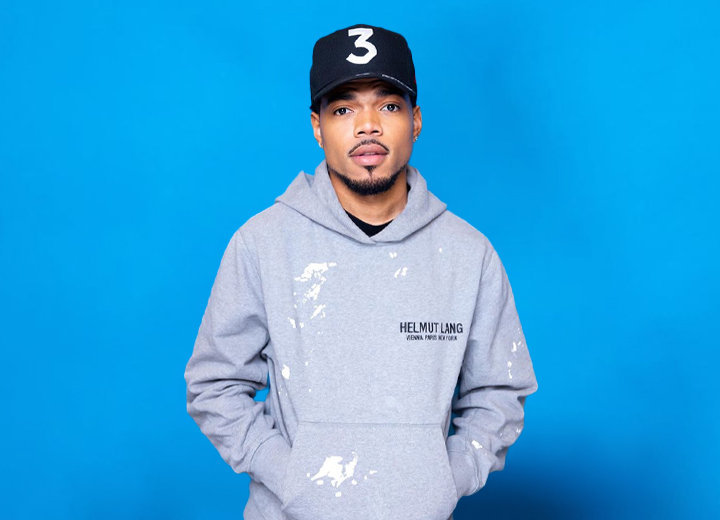 On September 11, 2022, the celebrity gossip page, DeuxMoi, reported Chance the Rapper and his wife, Kirsten Corley, were divorced almost a year ago. 
According to a blind item sent to the outlet, Chance, born Chancellor Johnathan Bennet, and his wife kept their separation on the down low.
This was not the first time DeuxMoi had gotten information about the couple. On May 23, 2022, another user sent a DM reporting that the couple had separated after the rapper allegedly cheated. 
The news has not been confirmed, but the Grammy winner's spouse previously admitted their marriage was far from perfect in an Instagram upload. In a lengthy caption, Corley posted a fall-themed family portrait and told her followers they were not "the perfect family."

Chance the Rapper and his wife have been divorced for almost a year. (Source: Instagram)
"Marriage is difficult. It would be irresponsible to say otherwise or give ya'll the impression that it's a walk in the park. It forces you to confront A LOT of parts of yourself you didn't know was there, especially in this season of being home way more than we're used to," wrote Corley.
But despite the difficulties, she added it was worth it if both partners committed to making it work. 
Chance the Rapper and Wife Have Been Together for Decades
Chance and his partner have an adorable meet-cute story which he shared on a Twitter thread. The rapper first met his partner during one of his mom's office parties when he was nine. 
He had no interest in the party, but when he saw Corley, he was mesmerized. She was performing with her friends to Destiny's Child 'Independent Women.'
After their performance, his father asked him to "show em what [he] got," but he felt it was neither the time nor place. 
"I knew I was gonna marry that girl," he tweeted, though he admitted he was too shy at the time to introduce himself.
It is unconfirmed when they reconnected, but in an interview for Oyster's 2013 issue (via Elite Daily), the rapper claimed he and Kirsten had already been dating for "years and years and years," though his manager, Pat Corcoran, noted they had only been dating for six months. 
Chance the Rapper's Wife Saved His Life
In 2019, the couple tied the knot in Newport Beach in front of their family, friends, and their 3-year-old daughter Kensli Bennett.
Shortly after, the rapper sat down for an interview on Queen Radio and gushed about how his spouse had saved his life by reintroducing him to Christianity. He told hosts his song 'We Go High' was about how Corley had transformed his life.
"I explain that my wife literally saved my life by becoming celibate and getting baptized," noted Chance, adding he and Corley had split in 2016 but reconciled later. 
"This is all after Coloring Book, after I proclaimed that I love Jesus, and all that stuff. Then, when my girl was gracious enough to have me back, it changed my whole life. Now I know exactly where it all comes from." he continued. 
The rapper and his longtime love seemed happier than ever, but it appears things have changed in the years since then.