Know About Cassi Davis' Age, Her Married Life, and What's Wrong with Her Eye
Here are some facts about the woman who played Ella in 'House of Payne.'

Cassandra "Cassi" Davis shot to fame when she appeared as Ella Payne on the TBS sitcom Tyler Perry's House of Payne and its spin-off, The Paynes. 
Davis has appeared extensively in Perry's other productions such as Madea's Family Reunion, Madea Goes to Jail, and Daddy's Little Girl, where her performances have been adored by the fans and critics.
Born on July 31, 1964, in Holly Springs, Mississippi, USA, Davis has three siblings. As of 2021, she stands at the age of 55 and lives in Atlanta, Georgia. As of 2019, her net worth was estimated to be around $6 Million.

Davis' acting career began in 1988 with her role as Paula in the Spike Lee film School Daze. Her early television credits include appearances on shows like Living Single, Married... with Children, Kenan & Kel, Boycott, and The PJ's.
Davis' acting career picked up in 2004 when she agreed to work with Perry and joined the cast of Madea's Family Reunion. Davis gained respect for her performance in the series and was presented with the Best Supporting Actress Award by the Los Angeles chapter of the NAACP Theatre Awards Committee.
A year later, the actress was given a lead role as Ella Payne on the series House of Payne, and the rest is history.
Who Is Cassi Davis Married To?
Fans love the chemistry between Davis and LaVan Davis in The House Of Paynes. There were even a lot of rumors that claimed the two were actually husband and wife. 
But in reality, Davis is married to her high school sweetheart, Kerry Patton.
According to the 55-year-old, she had been in love with her man since the sixth grade, but they both went their own ways after high school ended and never really got to keep up with each other until they reconnected in 2007.
"We started talking and dating back in 2007 and we stayed connected and now we are bonded," she confessed.
After going out for 10 years, the couple finally tied the knot on January 11, 2017, and have been standing by each other since then. 
Why Did Cassi Davis Go Back to School?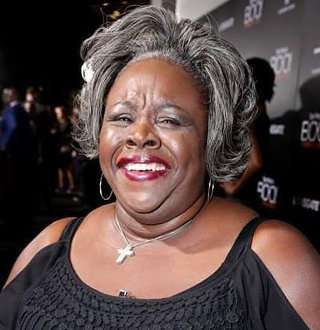 Davis majored in music at the Spelman College in Atlanta but was denied graduation because she was forbidden from performing religious music during her senior recital.
During a conversation with Essence, she was questioned regarding going back to college to get her degree. Davis explained that as a black woman, people treat you differently, and when you have your degree, it opens a lot more opportunities for you.
Coming from Mississippi, we were always taught if you start something, you finish it. Education really is necessary. I may be a part of a successful television show, but I still want to accomplish a lot more.
Cassi has Bell's Palsy
Davis told The Culture in February that she had been dealing with Bell's Palsy, which affects her facial muscles and causes her eye to droop, since March 2020.
Bell's palsy occurs when the seventh cranial nerve becomes swollen or compressed and is believed to be triggered by a viral infection. It is usually treated with eye drops, antiviral medication, or over-the-counter pain relievers, per Healthline.
She confessed that the reactions from people about the disease hurt her more than the actual pain itself but revealed that she has gotten over it. 
People who will sidetrack you or side-eye you because of a defect or because of a disability or because of something you have no control over, oh that person doesn't need to be really in my life.
Nevertheless, Davis has been handling any criticism that comes her way, as she believes God wouldn't give it to her if she couldn't handle it.