Casey Wilson Wouldn't Move In with Her Husband until He Proposed
...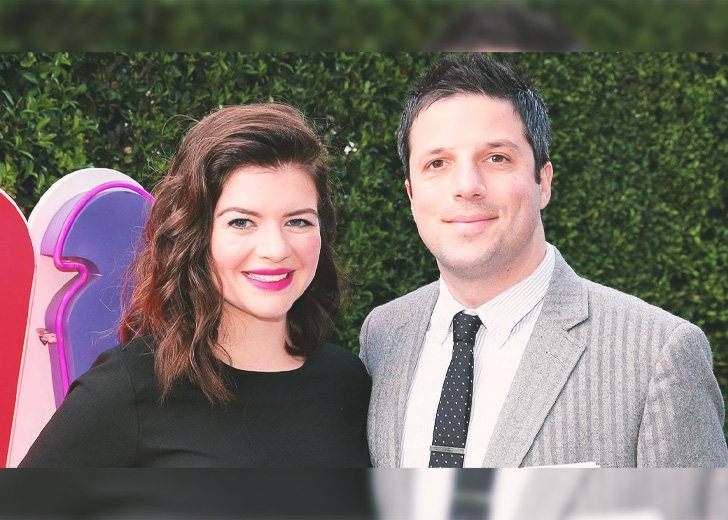 Casey Wilson first met her husband, David Caspe, when she auditioned for his show, Happy Endings, in 2010. The pair went on to tie the knot and welcome two children together.
From moving in together, to tackling parenthood, here's everything about the Gone Girl actress and her husband's married life.
Casey Wilson Moved In With Her Husband On The Same Day He Proposed
Wilson and Caspe weren't together even after a year of meeting during her audition for Happy Endings. It was only after she started dating other guys and Caspe's sister convinced Caspe to ask Wilson out.
When talking to Glamour, Wilson revealed she had been expecting a proposal for quite some time, but it never came as Caspe was a very laid-back guy. He eventually bought a house and asked her to move in but she didn't want to move in until they got engaged.
Caspe renovated the house for a year and popped the question out of the blue in September 2013.
So David renovated the house for a year, and the night that he slept over there for the first time, I came over… he proposed to me that first night in the new house. Then he flew my dad and brother out, and his parents walked up the driveway and everyone came over.
Casey Wilson And Her Husband Have Two Sons
After three years of being together, Wilson and Caspe tied the knot on May 25, 2014 at the Ojai Valley Inn in Ojai, California. Just seven months after their marriage, news of the couple expecting their first child came in November 2014.
Wilson and her husband became parents for the first time on May 17, 2015, after she gave birth to son, Max Red Caspe.
The actress announced they were expecting a second child  in an episode of the Bitch Sesh podcast on March 22, 2017.
Some very big news on my end, which is that I am pregnant again. I'm so excited. I was feeling so sick for about a month.
Wilson's family of three expanded further on August 24, 2017, after she and her husband welcomed son, Henry Bear Caspe.
David Caspe Wrote 'Marry Me' Based On His Relationship
Caspe is a producer and writer known for creating shows such as Happy Endings, Kenan, Black Monday, Campaign ILL, and Marry Me. 
Of the aforementioned shows, Wilson shared with Glamour that Caspe wrote Marry Me based on his relationship with her.
My husband wrote the show and that was based on our own relationship because I kept getting my nails done over and over thinking a proposal was coming.
Wanderlust star Ken Marino starred as Wilson's fiance, Jake Schuffman in Marry Me.