A Look into Carrie-Anne Moss' Decades Long Marriage with Husband Steven Roy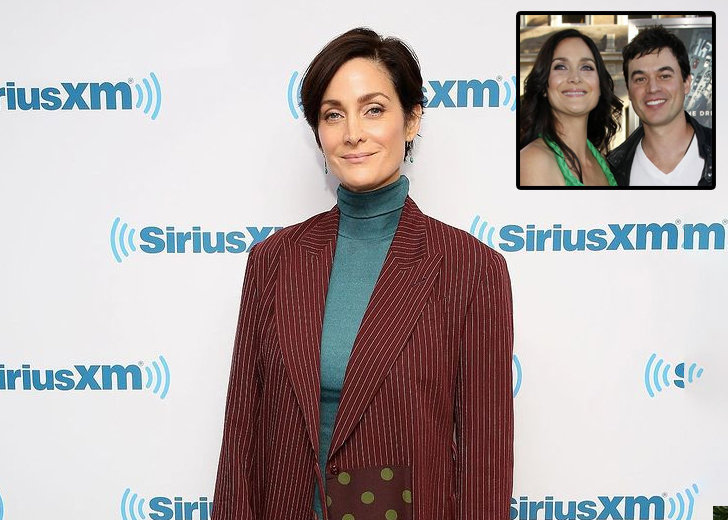 Hollywood marriages are notorious for being short-lived, with some lasting only a few months. 
But there are a few couples who have defied the odds and taken their "till death do us part" vows to heart. 
One such couple is Carrie-Anne Moss and her husband, Steven Roy. 
Carrie-Anne Moss and Her Husband's Relationship
In November, the couple will be celebrating their 23rd marriage anniversary.
Both are actors, with Moss's famous role being Trinity in The Matrix series while her husband starred as Steve in the renowned series Roswell from 1999 to 2002.

Carrie-Anne Moss (Source: Carrie-Anne Moss/Instagram)
The couple walked down the aisle on November 11, 1999, in an intimate ceremony. 
They only invited their immediate family members and friends and excluded their co-stars from the celebrations. 
Moss and her husband first met in Toronto Film School, where they attended acting class together, and after dating for ten months, they tied the knot. 
The duo is very private and refrains from sharing their lives with the public.
According to Daily Mail, they live in a "cozy renovated farmhouse" in idyllic New Hampshire.
The outlet reported that Moss and Roy currently run their small business called Annapurna Living, a lifestyle brand designed to uplift and empower women.
They also teach a $44 five-day intensive online course called Householder, a useful, accessible, and helpful meditation course for householders. 
Carrie-Anne Moss Has Three Children
Moss and her husband have two adorable sons and one lovely daughter. 
Their first child, Owen Roy, was born on September 11, 2003, and a few years later, in November 2005, their second son, Kaden Roy, was born. 
Despite the fame and success in Hollywood, Moss always prioritized motherhood over her career. 
After having children, she took a backseat from the silver screens, and rumors circulated that she had been booted from the industry.
However, in December 2021, The Matrix star clarified that wasn't the case.
"Somebody sent me one thing, a video someone had made, 'What happened to Carrie-Anne Moss? Why did Hollywood turn their back on her?' Or something like that. I was like, funny! I had kids, and I wanted to be with them," said the actress. 
She further revealed that when she made her return in 2015 for Netflix's Jessica Jones, she felt unable to talk to all the grown-ups after being in the world with small children so much, 
But her desire to act had returned after appearing in the MCU. 
Carrie Anne Moss on Parenting
During an interview with Chatelaine in 2007, the actress opened up about parenting their kids. 
At the time, Moss and Roy only had their sons. 
She revealed that she would often ask people with older children if they wish they had one more, and she had yet to meet someone who would say no. 
But there was one person who had said no to her — her own mother, but she was the only one. 
Her mother had her brother when she was 17 and her when she was 20. 
Moss's parents divorced when she and her brother were young, and thus they rarely saw their father. Fortunately for her kids, the actress noted her husband was a present father.