Everything We Know about Caroline Stanbury — From Husband to Networth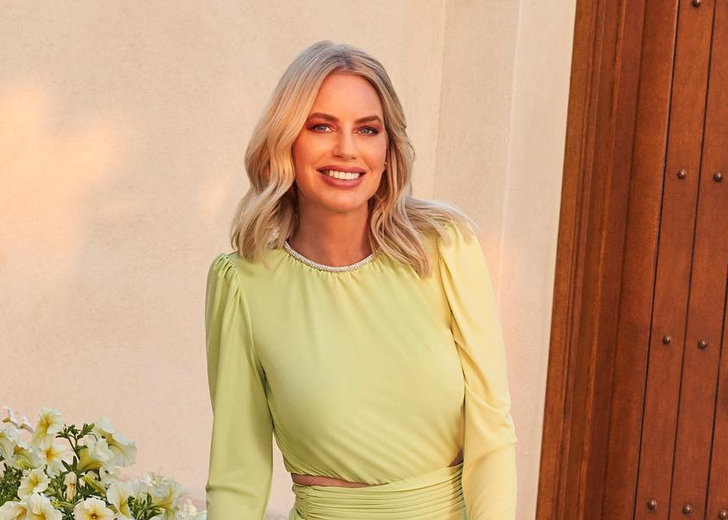 In November 2021, Bravo TV announced that the Real Housewives was going international with the Real Housewives of Dubai. 
And making her return to the newest reality series is the Ladies of London alum, Caroline Stanbury. 
Stanbury starred in the England-set series from 2014 to 2017 before bidding farewell to the U.K. and moving to the United Arab Emirates city with her husband and children. She currently hosts a relationship podcast called Divorced Not Dead.
When asked what life in Dubai has been like, she told Women's Health it was fascinating. 
"It's fascinating. It's a very fast place. It's somewhere that if you make your home in Dubai, they actually really sort of taking you under their wing. There's so much possibility," said 
The series' trailers have been released, and since its release, viewers have been intrigued to learn everything about the ladies, from their husbands to their net worth. 
But in this article, we will break down the life of Stanbury. 
Who is Caroline Stanbury's Husband?
Stanbury is currently married to her husband and soccer player, Sergio Carrallo. 
It is unconfirmed how the couple met, but they went Instagram official during the summer of 2020 and have been going strong ever since. 
Sergio was a professional football player for two years until he retired. He then studied marketing to become a digital marketeer. 
The retired soccer player proposed to the Real Housewives star in early January 2021 on their trip to Nepal, where the couple was spending New Year's Day. 
Based on the trailers, they tied the knot while cameras were rolling. The duo got married at Raffles The Palm resort in Dubai on December 18, 2021

Caroline Stanbury and her husband at St Barts. (Source: Caroline Stanbury/Instagram)
However, Stanbury, who is Jewish, and Carrallo, a Catholic, were legally married in Mauritius because the UAE didn't recognize interfaith marriages at the time.
This was Stanbury's second marriage, while it was the first for her husband. 
The reality star was married to financier Cem Habib, with whom she shares 16-year-old daughter Yasmine and 12-year-old twin sons Zac and Aaron.
After 17 years of marriage, they divorced amicably in 2019. And so far, Stanbury does not have a child with Carrallo. 
What is Caroline Stanbury's Networth?
As for her net worth, according to the South China Morning Post, she is worth $30 million. 
The outlet noted that part of the wealth came from her divorce settlement, but that's not to say that she did not earn the rest of it. 
Stanbury started her career as a fashion stylist and now works as an influencer for several luxury brands. 
She has her own shoe line called Black Suede Studio and hosts the Divorced Not Dead relationship podcast. 
As for business ventures, she previously ran a luxury goods company called Gift Library which ran for seven years and shut down in 2015.  
Stanbury is undoubtedly one of the ultra-rich cast members of Real Housewives of Dubai. 
The series premiered on June 1, 2022, and if the series is a hit like the Real Housewives franchise usually is, Stanbury could star in more seasons, which will inflate her net worth. You can catch the first season of Real Housewives of Dubai on Peacock.