Carla Bruni Proudly Spoke about Her Marriage and Mentioned Her Husband as 'Kind and Gentle'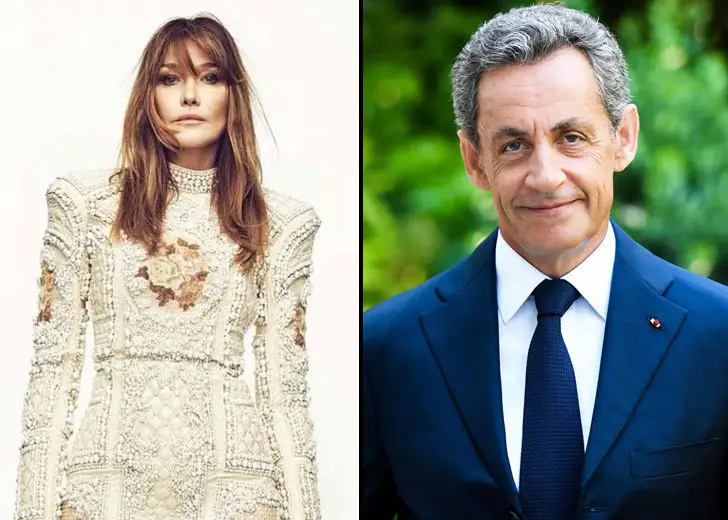 Carla Bruni quite likes her husband, former French President Nicolas Sarkozy's authoritative attitude.
The former French First Lady is still fond of her husband's temperament, even after more than a decade of marriage. It's what keeps them going.
But it's not the only thing she finds attractive in him.
Carla Bruni Still Finds Her Husband 'Sexy'
Bruni, who hit it off with Sarkozy in 2007 immediately after meeting him, still has lots of love for her husband. Their relationship is still the fiery one it was back in the day.
And that's because he's still the same person he was then.
During a sit-down with The Times in February 2022, she explained what she still loves about her husband.
One thing she loved about Sarkozy was his strong mentality. She described him as a "super alpha" person.
He still ordered things around and remained in control of most things around him.
The supermodel even went so far as to say that his alpha personality got him the presidency of France in 2007.
However, Bruni said he still is a 'take charge of the situation' kind of guy. "But he doesn't need a country, he does it anyway," the model said of her husband.
Sarkozy was not only bossy, though. Bruni also found Sarkozy appealing in other ways.
"He's also the gentlest and kindest man in the world," Bruni added. "And he's so sexy."
They stayed together even though there have been a few speculations about how they might end up parting ways. People speculated they would grow out of love for one another.
She had once said that she was bored by monogamy. Sarkozy, too, was apparently to grow bored with a wife who knew nothing about politics.
None of the mental gymnastics from people materialized. Instead, Bruni's life actually improved after being with him.
Sarkozy kept her off alcohol. She loves alcohol; he has never drank in his life.
"I love wine and I like champagne a lot, but I don't drink it when it's the two of us," she told The Times in 2017.
Carla Bruni and Nicolas Sarkozy's Married Life
Bruni and Sarkozy's love story began at a dinner party in 2007. She realized the moment she met him he did not need alcohol to be "fun."
Both single after recent endings to their respective relationships — she had broken up with her partner, and he had just had a divorce — they hit it off quickly. She was trying to be the first poet he dated.
At dinner, she read him a couple of her poems and gave him the lyric sheet. Bruni told The Guardian in 2013 that he kept the page and still had it.
There were accusations she was with him because of his power. But she has vehemently denied that.

Carla Bruni has been married to Nicolas Sarkozy, Since 2008. (Photo: Carla Bruni/Instagram)
After a whirlwind romance, Bruni married her husband on February 2, 2008, in Paris. They now share many kids.
Bruni had her first kid, son Aurelien, with former partner Raphael Enthoven in 2001. Sarkozy had three kids from his previous marriages.
The couple had their first child together, daughter Giulia, on October 19, 2011. With Giulia's birth, Sarkozy became the first French president to have a child while in office.