Who Is Carl Weathers' Spouse? A Look at His Three Marriages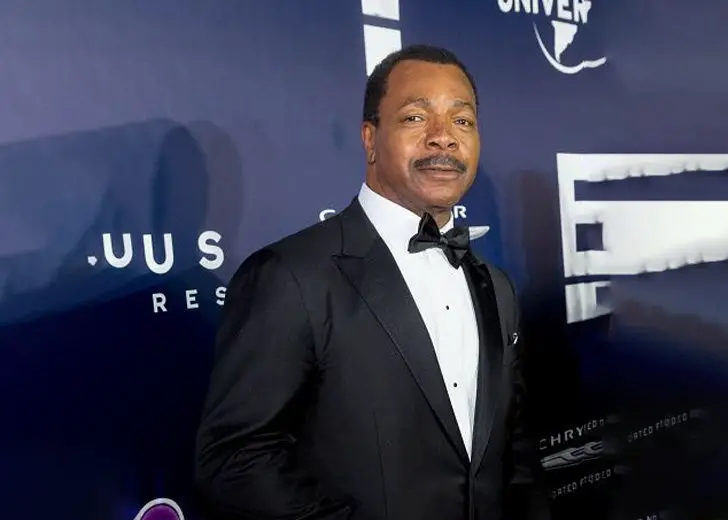 Carl Weathers is an actor and former professional football player, mainly known for his roles as boxer Apollo Creed in the first four Rocky films between 1976 and 1985.
In addition, he has also worked in various other hit films and shows, including Predator, Action Jackson, Happy Gilmore, and The Mandalorian.
And while the actor tasted success professionally, he didn't have the same fate in his personal life.
So far, Weathers has had three marriages, but he failed to have a stable and lasting relationship with any spouse.
Carl Weathers' Third Wife Was His Last Known Spouse
In the last decade, Weathers has not been linked with any women, keeping his relationship status under wraps.
His last known relationship was back in the late 2000s when he was married to his third spouse, Jennifer Peterson.
April 14, 2007 "Rocky" film series actor Carl Weathers (59) weds award-winning producer Jennifer Peterson on a seaside wedding in Puerto Vallarta, Mexico #TodayinHistory #History — Amir Alhaj - ASM | International PR Consultant (@AmirAlhaj_ph) April 14, 2021
According to IMDb, Peterson is an award-winning creative content producer, director, and writer. She has over 30 credits as a producer.
In 2000, she won Special Jury Award for the short drama Pumpkin Hill for Independent Short Subject-Films & Video - Family/Children.
However, the marriage between Weathers and Peterson ended just 17 years after they tied the knot.
As per TMZ, the actor, in his divorce docs, claimed that he and his former wife had irreconcilable differences. He further asked the court to make Peterson pay for his legal costs.
The divorce was later officially finalized on January 31, 2009.
Carl Weathers Shares Two Kids with First Wife
Digging back to Weathers' first marriage, he first wed in February 1973 to Mary Ann Castle.
He subsequently had two kids with his first wife. His two kids are Matthew Weathers and Jason Weathers.
A report from Total Rocky states Weathers lived with Castle and their two children in his luxurious San Fernando Valley home.
Speaking with the tabloid, he, at that time, expressed that he wanted to start a production company to do "films for kids with no self-confidence. God, I care about those people, because I was one of them."

Carl Weathers in one of the Rocky films. (Photo: Instagram)
Even though Weathers' relationship with his first spouse, Castle, seemed promising and went strong for a decade, it eventually came to an end. They divorced in July 1983.
The actor then went on to wed his second spouse, Rhona Unsell, in February 1984. But the marriage eventually ended in 2006.
And while he was still married to Unsell, he relished a relationship with photographer Elaine Thompson around 1996.
Carl Weathers' Career in Recent Years
Weathers might have kept himself away from relationships in the last few years, he has not been away from films and shows. He has been regularly working in the entertainment industry.
For instance, he played the role of Greef Karga in several episodes of the first season of the Star Wars series, The Mandalorian, in 2019.
He later returned for the second season and directed the episode 'Chapter 12: The Siege.'
In return, his performance in the series earned him an Emmy nomination for Outstanding Guest Actor.