Inside Byron Allen's Married Life with Wife and Kids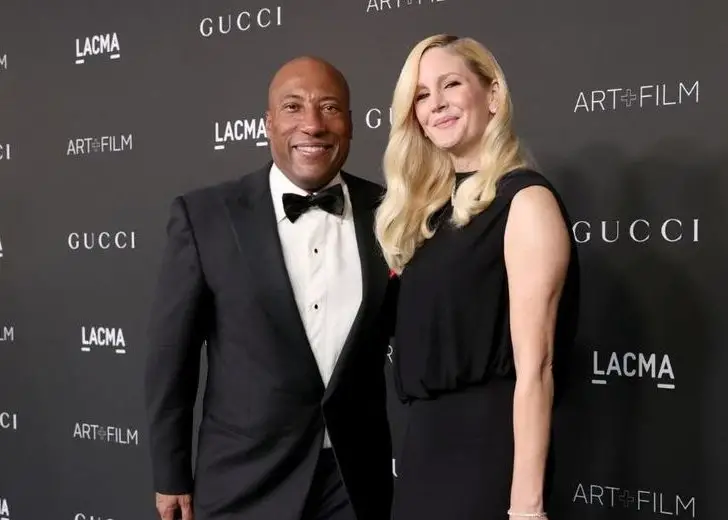 Producer and TV host Byron Allen's career has spanned multiple decades. Through his programs, he has not only found great success in his professional career but also in his personal life.
Allen has been married to his wife, TV producer Jennifer Lucas, for over 15 years. Before tying the knot with each other, Lucas had produced his series Comics Unleashed in 2006 and 2007.
After the two married, they continued working together on many projects. Some of the productions that Allen and Lucas have worked together in include Funny You Should Ask (2017-2019), America's Court with Judge Ross (2010-2018), and Entertainers with Byron Allen.

Byron Allen on 'The Breakfast Club' (Source: YouTube)
Byron Allen Married His Wife in 2007
Allen married his wife on September 1, 2007, at Bel Air Hotel in Los Angeles. The wedding took place in front of 120 friends and family, including well-known names like Natalie Cole and Eddie Murphy.
When talking to People, Allen shared how happy he was to be finally married to Lucas.
"I couldn't wait to see her walk down the aisle," he said. "It was an intimate and meaningful ceremony to mark the beginning of the rest of our lives."
Byron Allen & Wife
Allen first met his wife in April 2001. Though the pair has been together for over two decades, they seldom reveal about their personal lives.
Five years after their first meeting, Allen and Lucas got engaged in December 2006 in Maui.
When speaking of their marriage, Lucas also shared her excitement at finally tying the knot.
"He's my best friend," she said of Allen. "He makes me laugh, and he's the smartest man I've ever met. We can't wait to have a family."
Byron Allen & Wife Have Three Kids Together
A year into their marriage, Allen and his wife welcomed their first child together, daughter Chloe Ava Allen, on August 22, 2008.
The couple broke the news to People, revealing Chloe was born at 2:15 p.m. weighing 7 lbs., 14 oz., and was 20 inches long.
"We couldn't be happier," he said of finally being a father. "Our bundle of joy is simply amazing."
Lucas shared similar sentiments, stating they were incredibly blessed to be the parents of their newborn daughter.
The pair had expressed their excitement at parenthood when they had first revealed they were expecting in April 2008. "Allen is going to be an amazing dad," she said at the time.
Their family of three grew larger two years later when Lucas gave birth to daughter Olivia Rose Allen on April 7, 2010.
Allen and Lucas welcomed their third child together, son Lucas Byron Allen, on December 11, 2012.