Is Bronny James Dating Instagram Model Isabella? Inside Their Relationship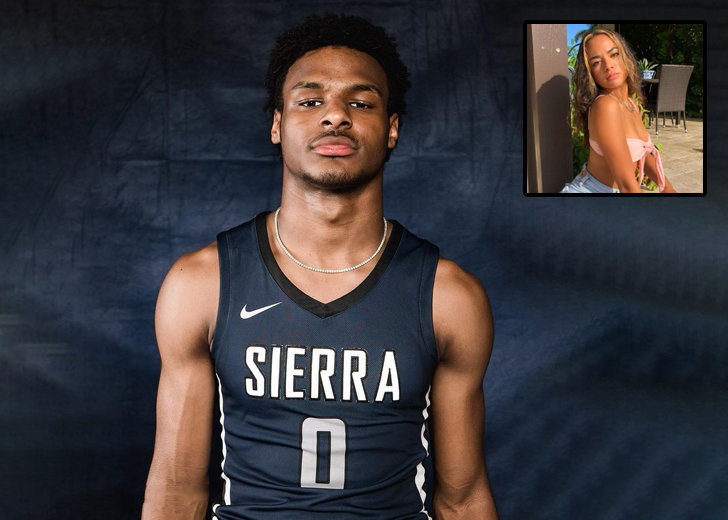 LeBron James' son, Bronny James, has been in the spotlight constantly because of his father's fame. Additionally, his own prospective career as an athlete has also garnered him much attention.
Because of these aforementioned reasons, Bronny has built up a massive fan following for himself.
On Instagram alone, he has amassed over 6.1 million followers. And many of these followers keep a close eye on his life.
One of the things about Bronny that receives a lot of attention is his love life and his alleged girlfriend. And it was a hot topic for the starting portions of 2021, when it was rumored that he was dating an Instagram model named Isabella.
Bronny James Alleged Girlfriend Isabella
Towards the end of 2020, rumors saying Bronny was in a relationship with a model from Miami named Isabella started circulating after he commented on one of her posts with a crown emoji.
Soon, dozens of sources started reporting the matter, calling Isabella Bronny's girlfriend. However, she denied the rumors during one of her Instagram live sessions. 
When a fan asked her about her relationship status and dating rumors with Bronny, she revealed she was single. She further noted that there wasn't anything going on between them and called him her "friend."

Bronny James' alleged girlfriend Isabella (Source: Instagram)
Despite her answer, many fans seemed intent on getting the two together. When many people commented about how good of a couple they could make, she responded to several comments, revealing they hadn't even met in real life.
Previous Dating Rumors
This wasn't the first time Bronny had been embroiled in a relationship rumor. He was previously said to have been dating a TikToker named Peyton, who has over a million followers on the app.
The rumor started when she and Bronny took part in a Bop It trend together. And though the rumor gained a lot of traction, neither of the two confirmed or denied them.
The reactions for Peyton being Bronny's alleged girlfriend also received mixed reactions. While some were happy for the two, others were angry about him dating a white girl.
He had come under fire for a similar reason previously when he had shared about the type of women he was attracted to in a TikTok video. He had answered, saying he liked white, Latino, and light-skinned girls.
But despite the backlash, he seemed to be unapologetic about his preferences and remained mum about the controversy.
Before this, Bronny had to deal with several speculations about his personal life. He was previously linked to Dwyane Wade's transgender daughter Zaya.
In one of his Twitch streams, Bronny was asked if he was attracted to Zaya. One viewer had even crossed the line and asked if he'd "smash" Dwayne's daughter.
Bronny didn't take well to the question and said, "Why would you ask that?" He then asked the viewers to "flame" the person who had posed the question.