Brielle Biermann Has Recovered from Her Double Jaw Surgery
Brielle Biermann underwent double jaw surgery to correct her TMJ and overbite.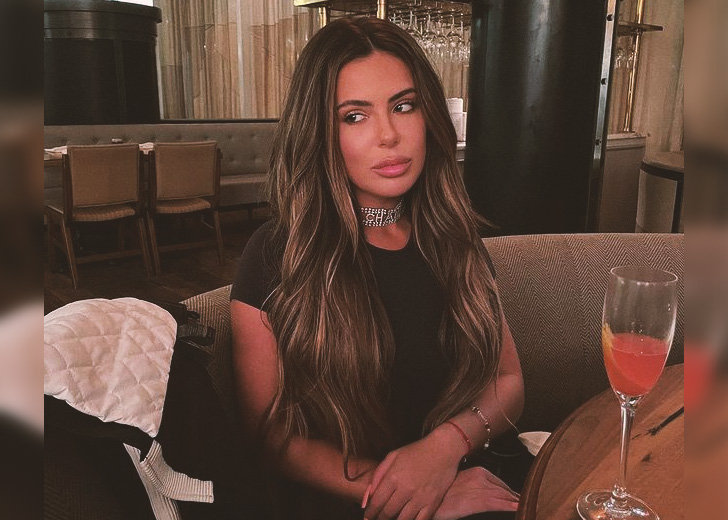 Brielle Biermann recently took to Instagram to give an update on her recovery after her double jaw surgery. The Don't Be Tardy star had undergone surgery to correct her temporomandibular joint (TMJ) and an overbite which had been giving her a problem from a young age.
Biermann revealed she had the surgery on August 23 and stressed that the reason for the medical procedure was strictly for her quality of life and not aesthetics. She had a 9 mm overjet overbite, which caused her teeth to have no contact.
The overbite had caused her to be unable to bite into food and forced her to use her tongue to help her chew. It was also the reason for the lisp some people had pointed out about her.
After the surgery, Biermann said she felt much better and thanked everyone who was supportive of her and her doctors.
I already feel more aligned and can breathe way better, especially at night when I would snore and have to breathe thru my mouth. I got my braces put on in November (SO NO VANEERS CLEARLY!) and tried my hardest to hide them because honestly, who at 24 wants to look like they did in middle school.
Though Biermann expressed her reluctance to get the braces, she shared she put it on as it was the only option. If she did not get braces and got the double jaw surgery, she would have cracked 4 of her back teeth and be unable to eat by the time she turned 27.
Brielle Biermann's Post Surgery Diet
The reality star is now heavily restricted in how she can eat because of the surgery. She was eating through a syringe but can now eat soups and has upgraded to a baby spoon from a syringe.
Biermann is eating blended food and says she tried blended mac and cheese and ravioli. Though it doesn't sound like the most appetizing of meals, she called it delicious and added that she might have liked it because of her medicine.
She also wrote how long she had to wait until she could get back to a normal diet, expressing how she couldn't wait for the day to come.
4 more til I can eat pasta and soft foods and 3 months til pizza!!! Counting down the days literally.
Biermann had previously opened up about her unconventional diet, which she followed for her weight loss. Aside from working out, she used to eat food from Chick-fil-A six times a week, every day of the week except on Sundays.
The reality star's usual order of Chick-fil-A comprised 12 counts of well-done nuggets, fries, and diet coke. She also did intermittent fasting for 19 hours, eating all of her meals between 3 PM and 8 PM.
She was also previously thought to have done plastic surgery, but she shot down the speculations during an appearance on Watch What Happens Live with Andy Cohen.