Bridget Malcolm Reflects on Fashion Industry's Traumatizing Weight Loss Pressure
Malcolm made many shocking revelations and spoke at length about her time at Victoria's Secret.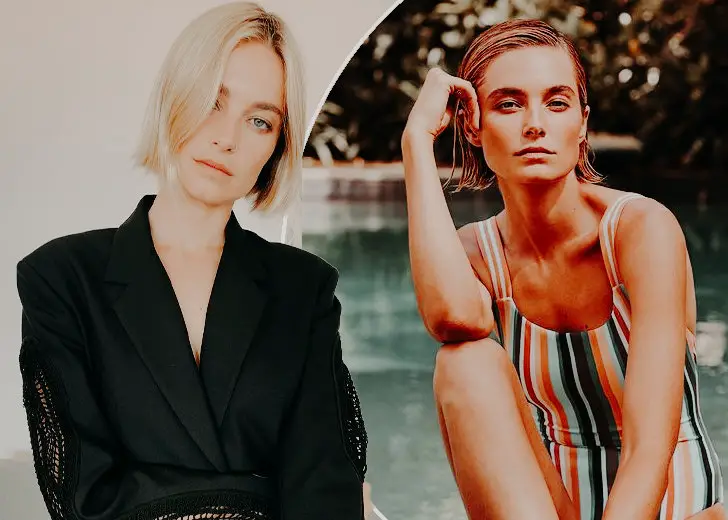 Former model Bridget Malcolm recently took to social media to speak out about her time in the fashion industry. Malcolm made many shocking revelations and spoke at length about her time at Victoria's Secret.  
The former Victoria's Secret star has turned away from commercial modeling and is now a "mental health advocate." She co-hosts a podcast alongside Dr. Allie Sharma called Model Mentality that aims to open up the conversation around mental health, "one coversation at a time."
More surprisingly, Malcolm is also currently a communications intern in the United Nations and co-founder of a support group that aims to help models struggling with mental health issues.
Breaking from a Haunting Career
Malcolm, now 29, started modeling when she was 16. Although she stopped modeling three years ago, she is finally speaking out about her traumatic experiences after batting and overcoming severe PTSD. 
Malcolm revealed that by the time she was 18, she had been "sexually assulted several times," and "groomed by a much older man." She stated that her agency wanted her to use cocaine and "have a lot of sex" to lose weight.  
She needed alcohol in order to socialize and became dependent on Xanax and Ambien. Following this, Malcolm even become depressed and battled through years of unhealthy weight loss, going through bouts of anorexia and orthorexia.
Malcolm reached a breaking point when she turned 26, having a nervous breakdown on her birthday. She faced "suiciadal ideation" and could not leave her house for an entire year as it would often result in panic attacks.
Bridget Malcolm's Time at Victoria's Secret
Though Malcolm appeared on two shows for Victoria's Secret and had a successful career, the model was firmly against industry practices. In a TikTok video post which is now viral, she tries on her bra from the 2016 Victoria's Secret fashion show. "Its a size 30A. I am now a size 34B, which is healthy for me." The bra was clearly too small for her and looked wholly uncomfortable. She exclaimed, "Victoria's Secret your performative ally-ship is a joke."
The Australian model also exposed former CEO Ed Rezek, who she claims body-shamed her and rejected her for the fashion show back in 2017. 
The New and Improved Malcolm
While Malcolm's past speaks to the dark and unrealistic demands of the fashion industry, she has worked hard to build a life outside of it. 
Her website Bridget Malcolm highlights the person she has become today. Also a writer on Harper's Bazaar, Malcolm has written extensively on various topics, including body-positivity, fitness, and nutrition. She advocates a holistic approach to health and wellness and encourages people to reach out to her and seek help in any of these avenues.
Her Instagram highlights also include a fascinating section of books the former model has read over the past years. Her collection includes classics such as Toni Morrison's The Bluest Eyes and Fyodor Dostoevsky's Crime and Punishment.
While she is clearly more focused on mental health, she still isn't afraid to show her bikini body at the beach.