Inside Emmy Winner Brett Goldstein's Relationship with His Partner Beth Rylance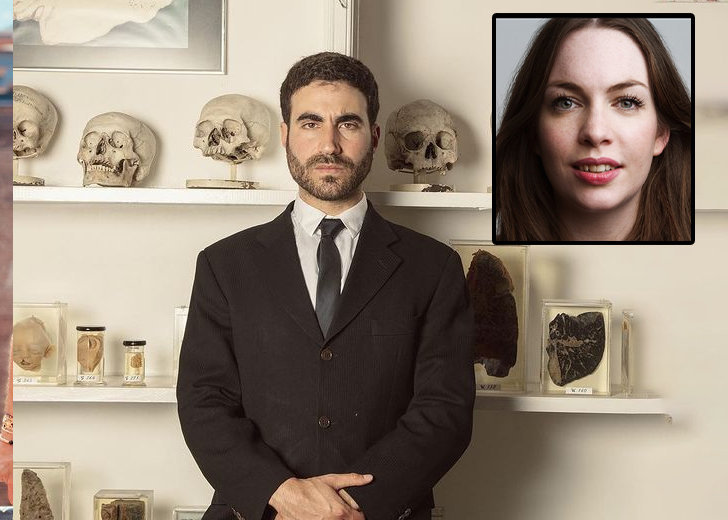 People have been dying to learn more about Brett Goldstein since his meteoric climb to stardom.
Among all the other questions, fans wonder the most about his personal life, which he has always kept private.
The curiosity built up even more after Goldstein's co-star and fellow Emmy nominee Hannah Waddingham hinted that Goldstein already had a girlfriend (as per People).
All of that has changed now that his relationship status with his girlfriend is public knowledge.
Goldstein, the star of Ted Lasso, maybe the show's heartthrob, but unfortunately for fans, he's dating fellow British comedian Beth Rylance.
Brett Goldstein's Speech about His Partner
For his performance as the gruff but charming soccer player Roy Kent in the Apple TV+ comedy, Goldstein won the 2021 Emmy Award for Outstanding Supporting Actor in a Comedy Series on September 21.
The 41-year-old actor told girlfriend Rylance that he loved her in an expletive-filled acceptance speech. The comedian jokingly responded, "I wanna cry so bad, but I don't think I can spare the moisture," by posting on her Instagram.
The comedian had teased her romance with partner, Goldstein, several times before the formal announcement.
Before the actor took to the stage, Rylance tweeted, "Today is the day that my boyfriend goes to the Emmy's as a Best Supporting Actor nominee and I am at home on my second load of laundry." (as per Vanity Fair).
After Goldstein made it official through his acceptance speech, Rylance added, "My godmother has just text [sic] me to say congratulations on my boyfriend's Grammy award, and this is why I love her."

Brett Goldstein's partner Beth Rylance posing for a mirror selfie a week before 30th birthday (Photo: Instagram)
But this wasn't the first time Rylance took to social media to show her support for her partner.
Throughout the United Kingdom's pandemic lockdowns, the comedian regularly shared recordings of Goldstein participating in online skits and uploaded a photo of her wearing her partner's character's soccer shirt from the series.
"Okay, but why isn't anyone talking about *my* Emmy's look??? #LetsGoGreyhounds." read the caption to the photo.
Brett Goldstein on Soulmates
Brett Goldstein joined William Bridges as a program creator for AMC's Soulmates in 2021, a near-future drama where anyone can take a scientific test to identify their 100 percent ideal love match.
When asked if he'd join if such a trick existed in real life, the actor appeared certain he'd let nature take its course.
He said he "likes the journey" and doesn't want spoilers about his real-life love story.
They got the idea about the show after their insightful conversations about the notion of soulmates.
According to him, he was dating the "wrong people," and Bridges was married to his wife, who was pregnant at that moment.
They discussed the age-old idea with questions like "What does it actually mean? Is your wife your soulmate? Is my girlfriend I am with my soulmate?" (as per Nicki Swift).