Inside Brendan Schaub's Marriage with His Wife Joanna Zanella
Brendan Schaub's wife Joanna Zanella is a sports presenter, actress, and entrepreneur.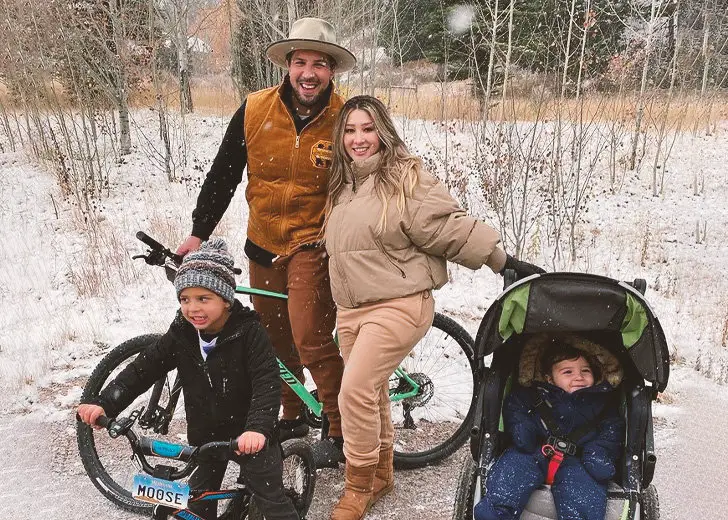 Former UFC heavyweight fighter Brendan Schaub retired after 15 fights with a W-L record of 10-5. Since his retirement, Schaub has switched over to podcasting and comedy, finding great success in both.
Schaub is married to wife Joanna Zanella, an actress and sports presenter. The two are also parents to two children — son Tiger Schaub (born 2016) and son Boston Schaub (born 2019). Besides being a sports presenter, Zanella is also an entrepreneur.
Joanna Zanella's Acting Creer
Zanella was born on May 5, 1988, in West Hollywood, California, but she grew up in Mexico, where her family had relocated. After 9 years in Mexico, she moved back to the United States and began working as a child actress. She took acting classes and did commercials and radio spots.
Zanella's first film was the 2009 bank heist movie Un dia en el banco where she played the role of Jazmin. The sports presenter also had a recurring role in Sin Verguenza. She was also part of the movies Reality Terror Night (2013) and Sleeping Dogs Lie (2018). 
Joanna Zanella As A Sports Presenter
Zanella was always into sports, but only transitioned to it seriously once she got into high school. Her love for sports soon turned her into a sports presenter and she has covered sports like baseball, UFC, and soccer all over the US and Mexico.
When talking to Voyage LA, she talked about her career and love for UFC.
As a sports broadcaster, I was known in the sports community due to the fact I would cover major soccer games for Mexico and then I started covering the MLS (Major Soccer League). UFC was a huge part of my career and actually became one of my favorite sports.
Started Her Own Clothing Line
On top of being a sports presenter and actress, Zanella is also an entrepreneur. She started her own clothing line, called JZSTYLE. She has also dabbled in interior design.
I love fashion so I started my own clothing line business JZSTYLE, which I have neglected a little I must say now that I am a mom of two, I am also studying interior design because i love transforming a house into home and giving it life.
Marriage Was Saved Because Of Covid-19
Zanella and Schaub began dating in 2014 and welcomed their first child together two years later. They got engaged in 2017 and she announced the news on her Instagram. The pair eventually got married at a private ceremony with only close friends and family. They did not share their big day for privacy reasons. 
In September 2019, Schaub revealed that his marriage with Zanella was having issues and things had gotten worse. While he didn't go into any details, the former UFC fighter shared that Covid-19 had saved his marriage.
Before getting together with Zanella, Schaub was in a relationship with UFC and WWE superstar Ronda Rousey. The podcaster claimed he and his ex-girlfriend ended things as they weren't compatible with each other, saying he was too much of an independent man for her. She preferred yes men.