Inside Brendan Fraser's Divorce with Ex Wife Afton Smith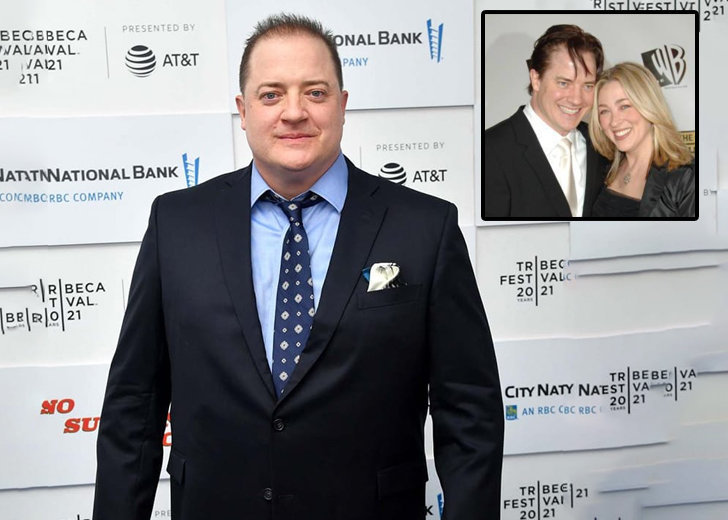 Brendan Fraser and his ex wife Afton Smith announced their divorce in 2007, ending their marriage of nearly a decade. They had gotten married in 1998 and welcomed three kids.
The Mummy actor's publicist Ina Treciokas published a statement, stating the former couple would continue to maintain a close and caring friendship.
Brendan Fraser and Ex Wife's Divorce
The divorce between Fraser and Smith was finalized in 2009. The court of Connecticut ruled the actor pay an annual payment of $90,000. 
In 2013, reports emerged claiming Fraser, who was going through a slump in his career, could not afford the alimony and child support.
Fraser confessed that he wasn't in a state to afford the sum he once agreed to pay.

Brendan Fraser with 'Sesame Street' character Grover on the show's set. (Photo Credit: Instagram)
In addition, Fraser put forward his medical issues in front of the court, blaming his state of health for his struggling career.
In her claims, his ex wife argued he was hiding money from her and making a false plea.
Meanwhile, producer Todd Moyer also dragged him into a court case, suing him for an alleged assault.
The lawsuit came a year after Fraser filed a case against Moyer for delaying production for a movie where he was supposed to act as a lead.
Brendan Fraser and Afton Smith's Relationship
Fraser and his former wife Smith started dating sometime in 1994. The couple met via Winona Ryder at a barbecue gathering marking the Fourth of July celebration in 1993.
Like her former spouse, Afton had made a name for herself in movies. She made her acting debut in 1987 with a starring role in the film Less Than Zero.
Unfortunately, the actress walked away from the limelight in 1997 after she starred alongside Fraser in the comedy flick George of the Jungle. 

Fraser and his former wife Afton Smith at an event prior to their divorce. (Photo: Instagram)
Presently, Smith is known more as an author than an actress, having published three books since 2004. 
Her first book was titled Hollywood Picks the Classics: A Guide for the Beginner and the Aficionado.
The book is often referred to as a guide to the best evergreen classic movies released between 1930 and 1960.
Smith's second book, Point to Happy: For Children on the Autism Spectrum, which she co-wrote with Miriam Smith and Margo Smithwick, was published in 2011.
And in 2018, the actress-turned-writer released her third book, The Tiger: Class of January 1992.
Brendan Fraser Has Three Kids with Ex Wife 
Fraser and Smith are proud parents to their three sons, Griffin Arthur, Holden Fletcher, and Leland Francis.
After their divorce was finalized, the custody of their kids was shared equally between the two.
However, their three children later started living with their mother in Greenwich, Connecticut.

Fraser with his former spouse and their two kids. (Photo: Instagram)
Their elder son, Griffin Arthur, is autistic, and many believe her son's condition gave Smith the motivation to raise awareness against the condition. 
While that is an assumption, the mother-of-three admittedly wrote her 2011 book as a tribute to her eldest son.