Does Brendan Coyle Have a Wife? Is the Actor Married?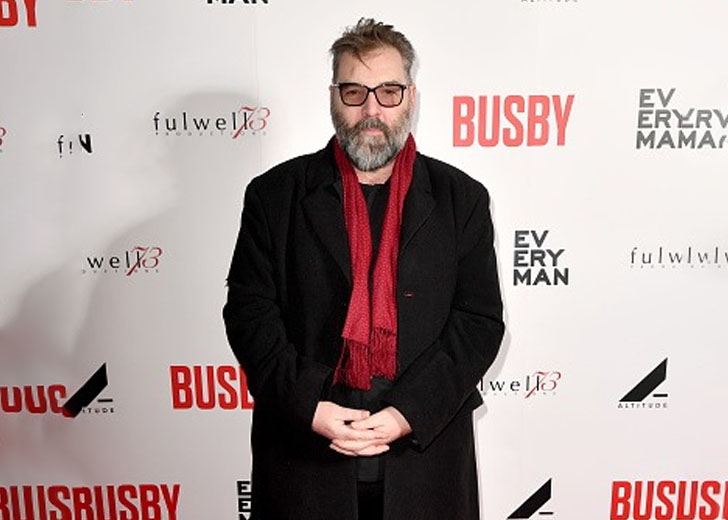 Despite saying he was ready to settle down more than a decade ago, Brendan Coyle still does not have a wife. The actor said back in 2011 that his single status was not something he wanted to take to his grave.
Coyle added he never found the right person to make his wife.
"The right person, time and place just hasn't happened—yet. It's something I want. Through my 30s and my 40s, I've gone from one long-term relationship to another… but only now am I truly ready for a relationship."
The Downton Abbey star also revealed that fatherhood was something he really wanted for himself. He explained while love wasn't something that was at the forefront of his mind, he would really regret it if he didn't have children.

Brendan Coyle in Chicago. (Source: Instagram)
Brendan Coyle Sparked Relationship Rumor With Joy Harrison
In 2012, a year after sharing he was ready to find a wife, Coyle sparked relationship rumors after being spotted with a blonde woman at a basketball game in New York.
People reported on the sighting, revealing the identity of the blonde woman to be Joy Harrison.
The outlet reported Harrison and Coyle had known each other since at least 2010. She had also spent her birthday weekend with Coyle at his home in Norfolk, and that he had posted several pictures of him and Harrison on his Facebook page.
And though Harrison did not walk the red carpet with Coyle, she had accompanied him to the BAFTAs and Pride of Britain Awards earlier that year.
When the rumors about the two being in a relationship gained more traction, Coyle's agent made a statement revealing the true nature of their relationship.
"Joy and Brendan are best friends and have been for years. That is the only 'relationship' that they are in."
Brendan Coyle Does Not Have A Wife
After the relationship rumor with Harrison, there has been no news of Brendan being romantically linked with anyone. Because of that, some believed the actor had already settled down with a wife but kept it down low.
However, Coyle confirmed he was still unmarried in a tweet he made in October 2020.
The tweet came as a reply to author David Quantick's comments about Ann Widdecombe's words about Strictly Come Dancing's first same-sex couple.
Widdecombe, who had competed in the show in 2010, said she didn't think viewers wanted to see same-sex couples being paired together.
Her statement led to many people accusing her of homophobia, and many took to Twitter to talk about it.
Quantick was one of them, and Coyle made a joke saying the author should be Director-General of the BBC to make his suggested changes to Strictly Come Dancing.
Quantick replied to Coyle saying the actor could be included in the first show if he brought his own bed.
Coyle responded to Quantick, implying he couldn't take part in the author's proposed variation of Strictly Come Dancing since he did not have a wife.