Meet Billy Dee Williams' Son Corey Dee Williams Who Doubled for His Father in 'Star Wars'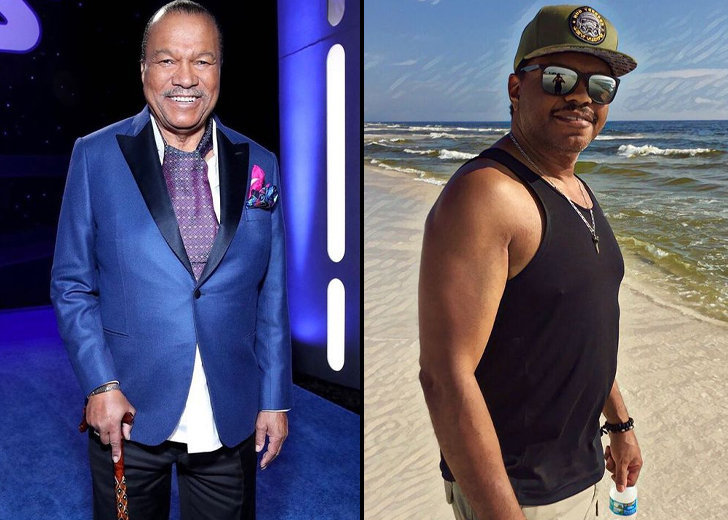 It's hard to imagine the original Star Wars trilogy without Lando Calrissian, the space pirate who was a friend and rival of the unforgettable Han Solo.
The role was brought to life by Billy Dee Williams, and he didn't show up until The Empire Strikes Back. 
The actor was so fiercely protective of his role as Calrissian, that the character has only been portrayed by him, except for the times when his son doubled as him.
His son, Corey Dee Williams, shared to Star Wars 100 Interviews that he was a stunt double for his father in the film. 
And despite not being a trained stunt double, Corey explained that he was physically fit and had a background in martial arts, which made his job a little easier. 

Billy Dee Williams with son Corey during their trip to Southern California (Source: Corey Dee Williams/Instagram)
"They had a lot of actions, a lot of stunts going on, so they needed more people because several of the guys had gotten injured during the shoot too," said Corey. 
But that did not mean the work was easy by any means. Corey said that they had to be in many uncomfortable positions and that it was a lot of work.
Overall, he is proud to have been part of something so iconic in pop culture that it has become their family legacy. 
Billy Dee Williams' Son Corey Dee Williams
Corey was born to Billy and his first spouse, Audrey Sellers. 
When he was 13 years old, his father started him on weight training and martial arts, which eventually landed him on the sets of Star Wars.
After stunt doubling as his father, he was invited back on the set of the trilogy. 
But this time, he doubled the role of Klaatu, the creature in Star Wars: Episode VI Return of the Jedi. 
His character required him to wear a mask, which was difficult for the actor as they were shooting in Arizona's 110 degrees heat. 
After Star Wars, he began working as a fitness trainer in 1991. 
And as a trainer, his celebrity clients included Ice Cube, Mykelti Williamson, and Colonel Craig Berlette. 
He is also a musician and started the 3-D Nucleus project to "bring various artists together in musical collaborations to experiment with original ideas."
Who Is Billy Dee Williams' Wife and Kids?
Besides Corey, Billy has other kids too. 
Billy has been married three times and has three kids. His longest-lasting marriage was with his third spouse, Teruko Nakagami. 
The couple ended their marriage after 23-years. They share a daughter, Hanako, and had kids from previous marriages. 
He had Corey while Nakagami had a daughter, Miyako, from her marriage to spouse Wayne Shorter.
His first marriage was to Sellers in 1959, and a year later, his son was born. The marriage ended some years later, which led to Billy's depression. 
But all that changed when he met model and actress Marlene Clark, who became his second spouse. 
The duo married in Hawaii in 1968, but they went their separate ways two years later. 
Not much else is known about his personal life, but recently, in 2019, the actor came out as gender fluid, which led people to wonder if he was gay. 
But he explained that for him, gender fluidity was being in touch with his feminine side.