Bill Skarsgard and Girlfriend Alida Morberg Want a Private Life for Their Daughter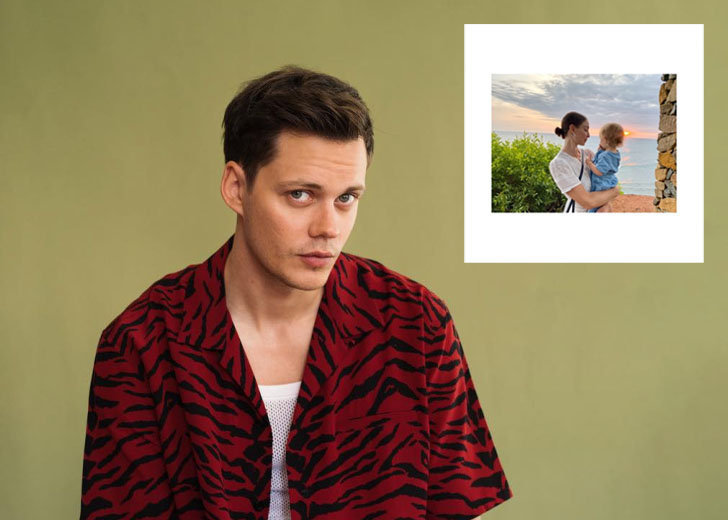 It star Bill Skarsgard has a daughter with his longtime girlfriend Alida Morberg.
Like him, his girlfriend is also an actor and the two of them are often in the spotlight.
However, both Skarsgard and Morberg have revealed very little about their daughter.
When he first confirmed with Aftonbladet that he and his girlfriend were expecting, he didn't share any details about his daughter.
As for the reason, Skarsgard said it was because "it is very personal."
Speaking about Skarsgard and his girlfriend being pregnant, his father, actor Stellan Skarsgard, who is also father to other actors such as Gustaf Skarsgard and Alexander Skarsgard, expressed his happiness.
I have eight kids and one grandkid and now I'm about to get another one. It feels really good.
Bill Skarsgard And Girlfriend Alida Morberg
Over the years, Skarsgard and Morberg have shared little about their relationship and it's not known when the two started dating.
However, the couple has been posting about each other on their respective Instagrams for quite some time.
Skarsgard posted a picture of himself and his girlfriend at what appears to be a wedding reception back in July 2016. 
He also posted another picture of him and Morberg in October 2017. Similarly, Morberg congratulated Skarsgard for the movie It.
"Congratulations darling!!! I'm so afraid of horror movies, lucky it's just you." She wrote while posting a picture of him holding her while in Pennywise's costume.
Bill Skarsgard And Girlfriend Welcome Daughter
Skarsgard first announced he and his girlfriend were expecting back in July 2018.
In September of the same year, Morberg uploaded a picture from her baby shower and thanked everyone who had surprised her with the event and gifts.
While the pair did not share about when their daughter was due, Bill Hader revealed Skarsgard and his girlfriend were expecting their baby to arrive while Skarsgard was still filming for It Chapter Two.
Hader also added that he and Skarsgard connected because he was already a father of three.
He's a wonderful guy. He was about to have his first kid while we were shooting, and he was excited about that. I have three kids, so we were talking about that a lot, movies, music we liked and things like that.
The pair welcomed their daughter in October 2018 and have continued keeping her away from the spotlight.
They have rarely spoken anything about their daughter and have only posted about her a handful of times. 
In January 2020, Morberg posted a picture of herself carrying her daughter with the sun setting behind them during a family getaway to Sri Lanka.
Who Is Alida Morberg?
Though Skarsgard and Morberg have been together for a long time and have welcomed a daughter together, they have kept their relationship on the down-low.
Because of it, some have speculated that the two are married, and she is his wife, but none of the parties involved have confirmed it.
Morberg is an actress who has been part of film and TV productions such as Agatha Christie's Hjerson (2021), Black Lake Season 2 (2018), and Sunny Side (2015).