Inside 'F Is for Family' Creator Bill Burr's Real Family Life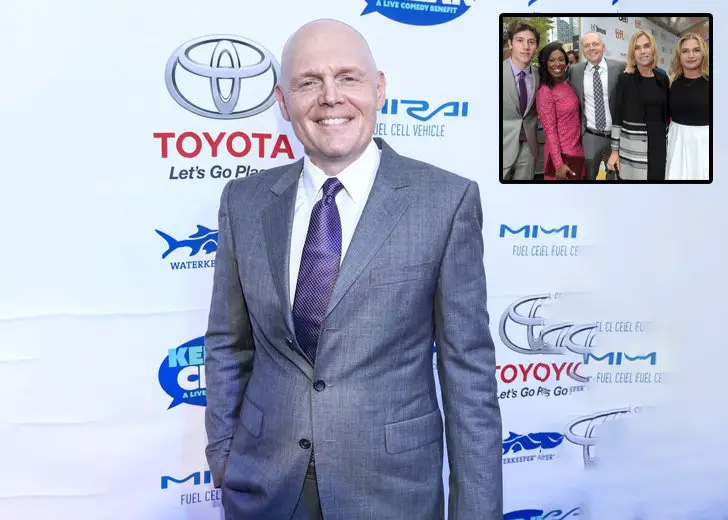 Getting an idea about a stand-up comedian's family can be tricky, especially when the stand-up comic in question brings up their family in their routines. 
You simply don't know if the anecdote came from a real interaction or it was some elaborate set-up for their next punch.
As is the case with Bill Burr. 
Burr established himself as a stand-up comic front and center before firmly securing his foot in other avenues of entertainment, one of which is his show — F Is for Family.
But when his wife, Nia Renee Hill, posted a picture of the two of them beaming bright smiles for the camera on Valentine's Day just a couple of weeks prior to this writing, things looked a lot simpler. 
"Now [arrow emoji] then with my forever Valentine," the doting wife gushed in the caption. 
The "now" was a picture of Hill and Burr sitting down against a white backdrop. The comic sported a black tee over paired with denim trousers while his wife went for an all-black outfit. 
The "then" was a picture of Burr hugging his wife from behind. Needless to say, the couple had come a long way from then to now. 
Bill Burr Married His College Sweetheart
As per reports from Parade, Burr and Hill met one another in Emerson College in Boston and fell in love. They lived together for a while before they moved to the City of Angels, and thus far the city has treated them well. 
Burr's wife is an actor, writer, producer, and director. She has been seen in Lila, Long Distance, Did You Look for Work this Week?, the Netflix show Santa Clarita Diet, and HBO's Crashing.
She is also an influencer, a voiceover artist, and a former blogger. 
Despite making more than a handful of jokes on marriage and how they're designed to fail, Burr has been a married man for close to a decade as of this writing. 
Hill and Burr tied the knot sometime in September 2013. 
The family has grown since then. 
Bill Burr's Family of Four
The couple has welcomed two children into their family — daughter Lola, who was born in January 2017, and a second child they welcomed in the summer of 2020 whose name is yet to be disclosed.
As previously established, the line between fact and fiction is a blurry one when a comedian is interacting with the public sphere. 
That being said, Burr could hardly mask his joy when he was interacting with Jimmy Kimmel whilst dishing out about his second-time fatherhood. 
"She gave me a beautiful baby boy, so I got a daughter and a son now, and it's awesome," he said of his wife. 
During this interaction and the previous one from when he'd been a father for the first time, Burr admitted that he was in the delivery room with his wife and even helped sever the umbilical cord when his babies came into the world. 
Burr also talked about how interacting with the people around him had somehow warped the idea of fatherhood in his head. 
Again, the rest of the interaction was littered with his signature witty quips. Since, he has been so very private about his personal life despite his fame, sifting fiction and verifying facts was a near-impossible task. 
Then again, the man makes a living off of jokes that somehow always manage to trigger someone, who can blame him for keeping his personal life tightly tucked away.