Who Is Bernt Bodal's New Wife? Is He Already Engaged?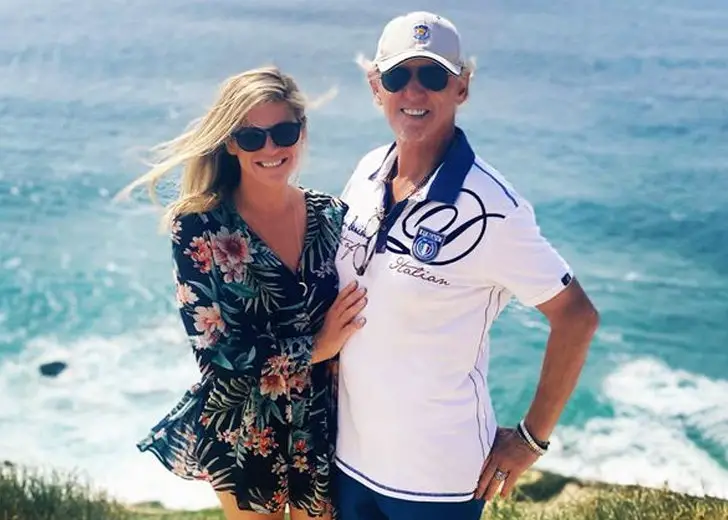 Norwegian-American businessman Bernt Bodal has been relatively reserved about his love life since getting a divorce from his ex wife Elizabeth Lyn Vargas in July 2020.
But during her appearance on Season 15 of The Real Housewives of Orange County, Vargas, a reality television star, revealed that her ex-husband [Bodal] not only cheated on her, but he also had a baby.
Is Bernt Bodal Married to a New Wife?
After Vargas claimed that Bodal had a baby with another partner, netizens started speculating if the famed businessman was already with a new wife.
However, since he has maintained privacy over his personal life, not much is known about the women he is currently with — at least from his end.
That said, extended research across the internet showed that Bernt had left a few hints about his love life on Facebook.
For instance, his July 2019 post indicated that he was with a woman by the name of Michelle Fox, co-founder of her own company, Rock Your Business.
In the since-deleted post, he wrote,
Proud of my girlfriend @michellefox2 for executive producing the first-ever Montreux Legends Club...huge success with host Mark Goodman of SiriusXM radio, Nigel Olsson and Ray Cooper of Elton John's Band and Will Calhoun of Living Colour.
More from the Montreux Jazz Festival and guesting at the Montreux Legends event. It was an incredible experience with Billy Gibbons and Mark Goodman of MTV & Sirius Radio. Many thanks to Michelle Fox for organizing a great evening. pic.twitter.com/1gOQAjNcJQ — Tommy Thayer (@tommy_thayer) July 13, 2019
There is also a loophole to Bodal's privacy — Fox. The diva, who manages a private Instagram, has numerous pictures of her and Bodal together on Facebook.
In fact, last year, almost every post of her was with him. And her posts suggest that they share a very close bond. Her recent post with the businessman was shared on November 18, 2021. She posted a snap of the couple together in Nashville.

Bernt Bodal and Michelle Fox snapped in Nashville together. (Photo: Facebook)
"Cheers to every night feeling like a date night...@berntbodal," she captioned another picture of them, as they dined in Columbus.
But again, both of them have not stated or confirmed anything — neither dating, engaged, or married.
Michelle Fox Also Has Kids
Another thing evident on Fox's Facebook posts is the pictures of her two children: a son and a daughter. However, she has not revealed her children's father.
That again brings Bodal into the spotlight. Are one of those kids [or both] the same children Vargas claimed the businessman had?
Well, that is unknown — and we will only know if and when Bodal, Fox, or anyone close to the family comes out with the truth.
Bernt Bodal Might Be Engaged
Adding to the confusion, Braunwyn Windham-Burke, one of the casts of RHOC, told Vargas during the RHOC reunion in January 2021 that Bodal was engaged to a fiancée.
"I have a good friend who is good friends with him and his fiancée," Windham-Burke said to which Vargas responded with, "My ex-husband? He has a fiancée now?"
And even though her castmate insisted Bodal was engaged to a woman, Vargas disputed it, saying, "Well, they're not engaged, first off, or I would know."
It is now up to Bodal to reveal the truth and make things clear for people who are keen to learn the truth about his personal life.