Barbara Windsor Handed Down a Large Sum of Money to Her Husband Scott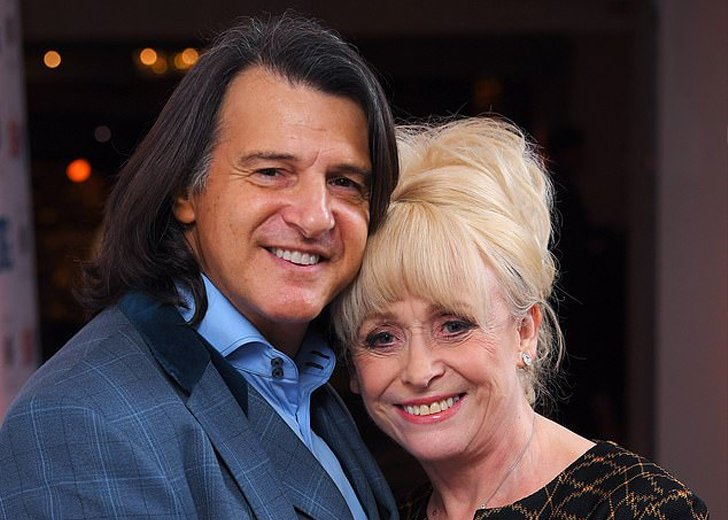 Barbara Windsor's husband, Scott Mitchell, inherited £1 million from her television earnings firm following her death on December 10, 2020.
As per the official paperwork of her company Sauce E Limited, her better half Mitchell became the sole director the year after her passing. 
Before her demise, Mitchell was a twenty-five percent stakeholder of the firm.
Accounts maintained until 2019 reflected the company's working capital of £1 million, including £920,000 in cash.
Windsor's immense wealth was reportedly accumulated while working in the long-running drama series EastEnders.
In the show, she portrayed the character of Peggy Mitchell between 1994 and 2016. 
Before hitting her career heights with the renowned television program, Windsor was reportedly in debt amounting to £1 million.
However, at her passing, the actress's net worth was estimated at around £10 million.
Barbara Windsor's Passing Met with Flood of Tributes
Windsor was diagnosed with Alzheimer's disease six years before her death.
During those years, her loving spouse took care of her before she was eventually moved to a London care home in the summer of 2020.

Actress Barbara Windsor in an old photograph from the Carry On movie franchise set. (Photo Credit: Instagram)
After her sad passing, Mitchell released a statement saying, "It is with deep sadness that I can confirm that my darling wife Barbara [Windsor] passed away at 8:35 p.m. on Thursday, December 10, at a London care home."
The husband mentioned he spent a week by her side before she peacefully passed away because of her illness.
After the news of Windsor's death was known publicly, tributes from all over the world started flooding various social media platforms.
A heartfelt tribute penned by her EastEnders co-star Patsy Palmer was among the many messages.
Actress Palmer took to her Twitter account to post a series of tweets after Windsor's demise.
"We were like a family for a long time, ups downs, ins and outs but you will never meet a more professional actress than Barbs [Windsor]," she wrote in one of her tweets.
Likewise, Palmer acknowledged Mitchell's support to his sick wife, calling him the best better half she could have wished for. 
"You deserve the highest accolade," the actress shared in the concluding sentence.

A screengrab of Barbara Windsor's husband Scott Mitchell speaking to BBC's Good Morning Britain in 2019. (Photo Credit: YouTube)
In her recollection, she said she would cherish all their "magical times" spent together as co-actors. 
In addition, Windsor's former co-star stated how she still heard her laugh and wished for it to continue ringing in her ears forever.
Barbara Windsor's Relationship History with Husband
Windsor and her spouse Mitchell first met at fifty-five and thirty, respectively, after being introduced by their mutual friends.
Windsor was still married to her second partner, Stephen Hollings, when she dated Mitchell.
"We both knew deep feelings were stirring. I sense it was serious when I did something out of character," the late-actress was reported saying.
It was Windsor who took the first step in their relationship by inviting Mitchell for a date.
However, after knowing about her affair, her second spouse teased her for choosing a man twenty-five years younger than her.
The couple eventually exchanged their vows during a small secret ceremony in the presence of their three witnesses at a Dorchester hotel in 2000.
Windsor is survived only by her third husband, as she did not have kids from any of her relationships.