What We Know About Ayesha Curry's Parents: Inside Her Family Life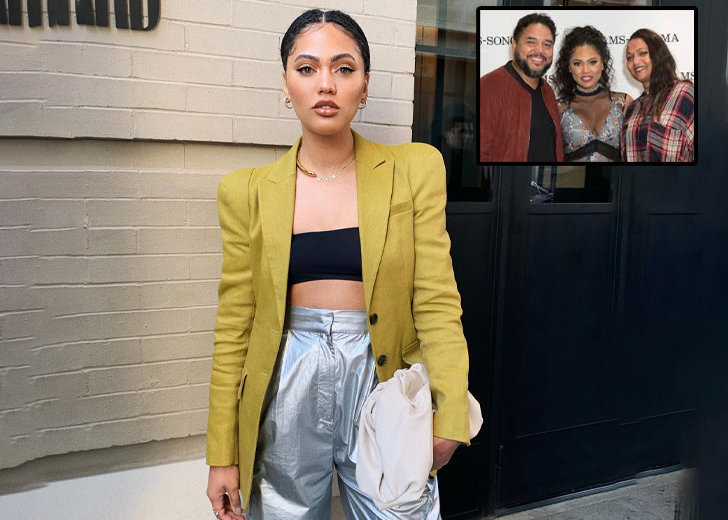 Ayesha Curry, probably best known as the wife of basketball legend Stephen Curry, is a proud dual citizen, having been born in Canada and moved to the States as a 14-year-old. 
While she admitted over a YouTube video of her drawing her life out that she had struggled with her move to the US, she made it clear over another YouTube video that she struggled with her ethnicity and identity too. 
Meet Ayesha Curry's Parents
Ayesha was born on March 23, 1989, to parents John and Carol Alexander. She grew up alongside four siblings: Chad, Jaz, Janiece, and Maria.
Ayesha's parents met for the first time in a nightclub in Canada back in the '80s and instantly fell in love. She also disclosed that her father was a musician and her mother was a hairstylist. 
Just to get the point across, Ayesha's parents came from diverse ethnic backgrounds. Her father was African-American and Polish, while her mother was Afro-Jamaican and Chinese Jamaican. 
Growing up, the environment around the US was such that she had to choose a racial identity for herself. 
She told The View, during an interview, that she would identify as a Black woman while she was in Canada, but the Black community in the States wouldn't take that answer because of the diverse background of her parents. 
Ayesha Curry's Struggles with Ethnicity & Identity
"It seemed like my own community didn't want to, like, wrap their arms around me and embrace me," she confessed. "That kind of hurt."
Understandably, she couldn't bring herself to agree with the larger community in their narrowed-down scope of inclusiveness. 
While she still identified with the Black community as her own, she has been vocal about her wanting the community to "embrace all shades."

Ayesha Curry & her husband Steph Curry with their kids (Source: Instagram)
"Because we come in so many different shades," she explained. "Melanin is not one thing; it comes in so many different shades. I love my melanin."
The Food Network star also shared during the same interview that her parents also actively helped her shape a healthy married life with her darling husband. 
Off the top of her head, she shared one piece of advice from her mother that was especially helpful. 
Ayesha Curry's Secret to a Happy Marriage
Ayesha's mother had taught her to be true to herself. Her mother's words of wisdom went along the lines of:
"Always make sure that that whatever it is you're doing – if you are a stay at home mom, if you're not, whatever it is in your marriage – make sure that you have the passion that you're fulfilling"
Ayesha shared that she took that advice to heart, and it had been an anchor to she was as a person and as a wife. 
"I want my husband to always see the same woman, if not better, than he first laid eyes on when he married," she professed. 
Thus far, philosophy seems to have worked wonders. 
After meeting Steph for the first time as a teenager, they parted ways only to meet up years later and fall in love. 
The sweethearts tied the knot in July 2011 and have been happily married ever since. 
Today, they are proud parents of three.