Why We Might Never Know Who Austin Abrams Is Dating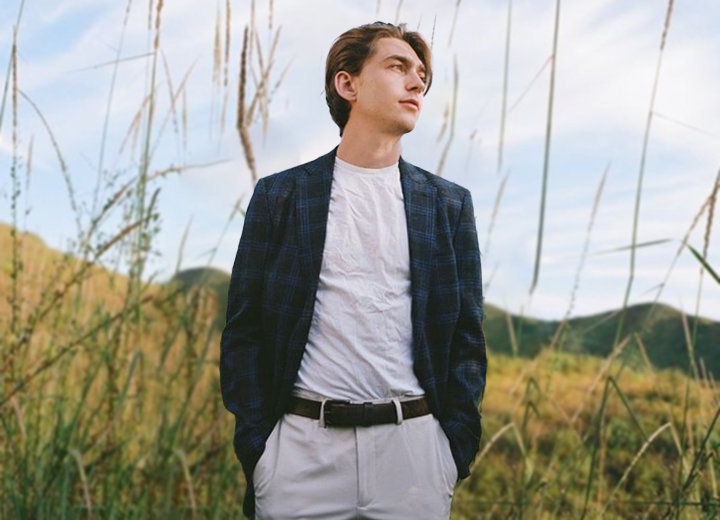 Every time Austin Abrams appears on screen, fans love the undeniable chemistry he shows with his on-screen girlfriends. 
Whether it's with Midori Francis in the hit Netflix series Dash & Lily, or Lili Reinhart in Chemical Hearts, the viewers have loved the romance. But while his on-screen dating life is public knowledge, it's not the same in real life.
As a result, his fans can't help but wonder if he is dating anyone behind the camera.
Who Is Austin Abrams Dating Now?
Abram's on-screen romance in Dash & Lily has a special place in the viewers' hearts.
The two main characters of the show get to know one another through exchanging notes, dares, and confessions in a shared notebook, eventually falling in love.
According to December 2020 reports from Elite Daily, both Abrams and Francis decided to maintain a personal journal to develop their on-screen chemistry.
"Dash and Lily are revealing things about one another," he said. "So we [did] the same to build some sort of trust and get to know each other at the same time, and mirror what was happening in the show."
However, in real life, Abrams believes that those looking for love need to unwind and let the universe take care of things. According to him, this type of love will come to you when you least expect it.
"It's going to happen. Work on yourself as a person. If you love yourself, to have yourself a little bit figured out before you get into a relationship so that you can then love another person," he said in an August 2021 interview with Teen Vogue. 
While he believes in the way of the universe, it seems like he hasn't yet found his special person.
Austin Abrams's Dating Status Might Never Make Headlines
For those who don't know, Abrams is not active on any social media platforms and prefers to stay far away from them.
As a result, his fans do not know if he is dating someone now, and it may remain so even in the future. All because he isn't a big fan of socials.
He tried using Facebook when he was 13 years old. But, according to him, he didn't know what he should talk about on the digital platform, and nothing felt important enough for the people to read it out. 

Austin Abrams photographed by Djeneba Aduayom in January 2022. (Photo: Euphoria/Instagram)
"I kept going there and using my time and looking at all these pictures, and I just didn't understand why I was doing it," The Walking Dead actor said in a December 2019 interview with Coup De Main magazine. 
He called Instagram a "mental trap," where many youngsters try to get in for likes, comments, and work. He even opined that though one might land a job thanks to social media, they still needed to show their talent on-screen to advance.
Abrams noted it didn't matter if his fellow actors would get parts based on their social media fan following.
"Honestly, I'm kind of fine with that. Part of me is like, whoever was the director or whatever, I don't know if I necessarily want to work with them if they are just casting based on that," the actor stated.