Audrey Roloff Celebrates Her 'Big 3-0,' Says Her Dream Birthday Came to Life
Audrey Roloff and Jeremy Roloff are expecting their third child in November 2021.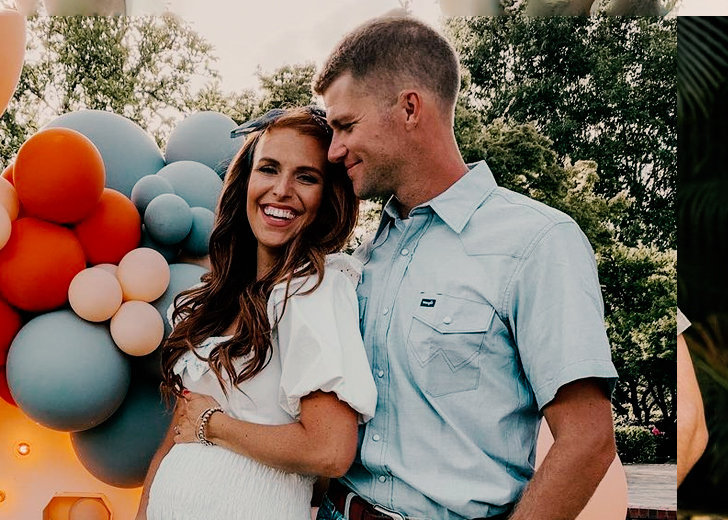 Sending best wishes to Audrey Roloff, who is celebrating her 30th birthday today.
The Little People, Big World star threw a huge party to celebrate her special day, where the presence of her friends and family, including her husband, Jeremy Roloff, made the pre-birthday celebration more lively.
"My dream birthday came to life...Dress up, drinks, dessert, and country line dancing the night away with friends and fam to celebrate the big 3-0," she captioned her July 18 Instagram post, sharing a series of her birthday pictures.
Her 'Big 3-0' Birthday Celebration
In her birthday post, Audrey, who is presently pregnant with Jeremy's third child, shared eye-catching pictures of the celebration, starting with two adorable snaps with her beau.
The background of those snaps, where she showed off her baby bump, and Jeremy looked at her, was decorated with colorful balloons and a light-up number reading "30."
Building on the anticipation further, the third picture of the slide was a wide-angle frame that captured a group picture filled with cheered-up ladies.
And while the fourth picture was again with her husband, the fifth picture, as well as the ninth and tenth media, showed her friends and family showing their dance moves.
It was such a joy to see the people I love come together and come alive - laughing, dancing late into the night, and having the freakin best time! My heart is so full (and my hips are so sore).
Audrey also thanked Aaron Spoonheim for accepting her request to teach her close ones to "line dance" on her birthday.
She also expressed heartfelt gratitude towards her husband, Jeremy, for helping bring her vision to life.
At last, the reality star informed her followers that her birthday was on the 19th of July, but she was celebrating her birthday over the weekend.
Audrey and Jeremy Are Expecting Their Third Child
On July 3, 2021, Audrey, the mother of two kids, took to Instagram to announce her pregnancy, as she and her husband Jeremy are expecting their third child later in November.
"We're about to be a family of 5! Our little tie breaker is coming this November," her post's caption read.
The couple has been married since September 20, 2015. Their wedding took place at Roloff Farms, located around 15 miles west of Portland, on a warm summer day full of flower fields.
"To begin a life with you and live out the years is what I was built to do," Jeremy said in his wedding vows. "Audrey Mirabella Botti, finally, I make you mine."
Audrey and Jeremy had known each other for five years [since January 2010], were in a long-distance relationship for three years, and engaged for five-and-a-half months prior to their marriage.
In February 2017, the pair announced through a YouTube video on their joint channel that they were expecting their first child. Later on September 10, they welcomed their daughter, Ember Jean.
Following that, they gave birth to their second child, a son named Bode James Roloff, on January 8, 2020.