What Aubrey Edwards Has Revealed about Her Husband and Marriage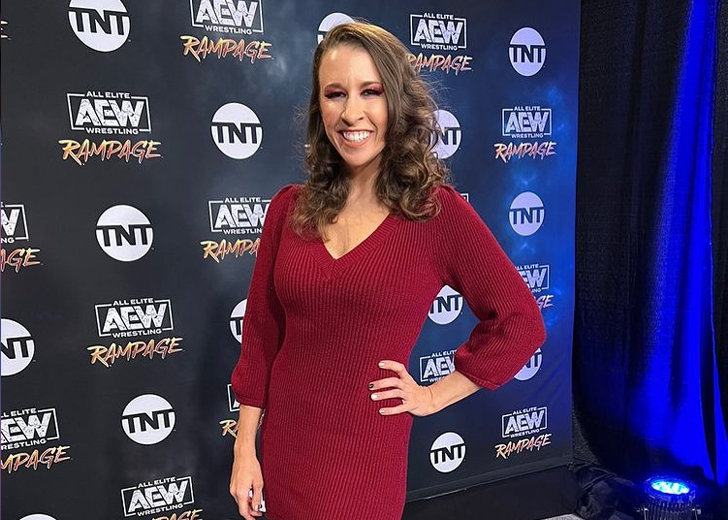 Being one of wrestling's most popular female referees, Aubrey Edwards frequently shares about her work on her social media.
As she's currently signed to All Elite Wrestling (AEW), much of her post has to do with it.
However, Edwards isn't shy about sharing her life online and has revealed little about her personal life.
Though she hasn't revealed her husband's identity, she has talked about her marriage.
In a December 2019 tweet, Edwards took to Twitter to write that she had been married for almost a decade.
A year later, she posted a picture of her wedding and shared it was from 10 years ago.
In another instance, she posted a picture of herself and her spouse on March 2021.
She made the post to commemorate their 11th marriage anniversary, hinting that the two had tied the knot in March 2010.
Edwards also wrote a little about her relationship with her husband. She noted she was in Florida most of the time because of work.
And while she has never talked about having any children, she thanked him for taking care of the cats while she was away.

Aubrey Edwards with her husband. (Source: Twitter)
Aubrey Edwards And Her Husband
Though Edwards has revealed little about her husband, she has opened up about how she was introduced to wrestling through him.
She didn't grow up watching wrestling and wasn't a fan of the sport from a young age.
It was only when her husband started wrestling with an indie league in Seattle called 3-2-1 BATTLE! that she got into it.
As Edwards had been dancing for over 20 years at the time, it had started to put a physical strain on her.
So she started looking for another outlet to perform, and a chance to referee a wrestling match conveniently popped up.
"And then in 2017, one of the referees of 3-2-1 BATTLE!, Chris Samuels said, 'We're looking for more refs. Do you want to try it?' And I figured, 'Whatever, yeah, I'll give it a shot!'"
Edwards noted her initial performance was bad, but she kept at it. After two months of training, she refereed her first match and was immediately addicted.
Today, she is one of wrestling's most recognized female personalities.
In a Twitter thread she put up on September 10, 2021, Edwards shared it was her partner's birthday. She further added that it was also their 16 year anniversary.
In the string of tweets, she talked revealed many things, including her spouse's name being Steve.
She expressed how much she appreciated him for all that he did for her, including proofreading her tweets to correct her "horrible grammar and spelling" despite hating social media.
She also shared he was the one who cleaned up their house while she was the one who left it in disarray.