Arlene Dahl, 96, and 6th Spouse Marc Rosen are Still Together
Despite an 18 year age gap, Arlene Dahl and Marc Rosen are still together.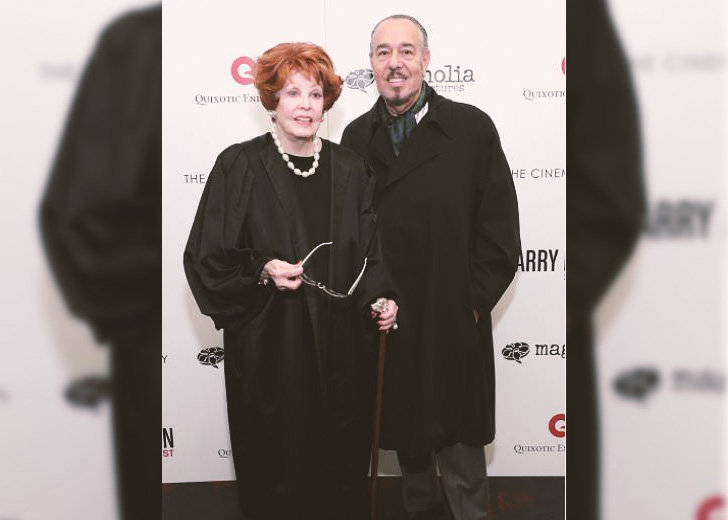 Arlene Dahl and Marc Rosen have lived in their charming Victorian home for almost 40 years. Known as Treetops, the 7 acres abode in Sparkill has six bedrooms, four-bath houses, and is covered with period details, from high ceilings and complete moldings to the marble mantels on nine fireplaces. 
Rosen first stumbled upon the house when he and Dahl were engaged. The couple visited the property and felt it needed a renovation. So they redid the bathrooms and kitchen and furnished the porches with enticing white woven furniture and blue and white porcelain pieces.
But now, the property is listed for $4.95 million with Douglas Elliman. 
The couple bought the property back in 1981 and, after the makeover, they hosted many events like Christmas parties and charity events that included the attendance of celebrities, including Brooke Shields, Joan Rivers, and Jane Powell. 

Arlene Dahl (Source: Wikimedia Commons)
And perhaps the most memorable event for the couple is their marriage. 
Arlene Dahl's Marriage
The Hollywood actress first met her spouse and award-winning perfume bottle designer in 1975 when she was peddling her perfume line for which Rosen had designed the packaging. Rosen had seen her movies before and had a rough idea who she was. 
But when he saw her, he was floored by her beauty. Both of them were married at the time — Dahl to investor Rounsevelle Schaum and Rosen to Rosemary Rehah, an art director for Better Homes and Gardens Magazine.
When their marriages failed, they became closer. However, they kept their relationship platonic for a year and a half until one night Rosen asked the actress if there might be something more than friendship between the two. 
From there, love blossomed between the two, and they immediately booked a flight to Paris, where they consummated their union over the Christmas holidays in 1981. However, with an 18 year age gap, Dahl was a bit more cautious. 
Dahl was getting married for the sixth time, and with failed marriages previously on both sides, the couple was engaged for 2.5 years to see if they were really compatible. Fortunately, they were, and they got married in 1984. 

Arlene Dahl Back In The Day (Source: Wikimedia Commons)
Some people even thought Rosen was marrying for her money, but she was declared bankrupt in 1980 after a decades-long career. 
Arlene Dahl's Career
Dahl began her acting career in 1947. She reached the peak of her popularity and success in the 1950s. Her films include Reign of Terror (1949), Three Little Words (1950), Slightly Scarlet (1956), and Journey to the Center of the Earth (1959).
Dahl was also a mystery guest and a panelist on the CBS game show What's My Line? She then hosted ABC's anthology series The Pepsi-Cola Playhouse and played the part of Lucy Belle on Riverboat.
Her last feature film was Night of the Warrior (1991) which came after over two decades of hiatus. She also founded Arlene Dahl Enterprises in 1954, marketing cosmetics and designer lingerie, but closed it in 1967 and began working as a vice president at an ad agency. 
She left the company in 1975 to start her short-lived fragrance company Dahlia and entered the field of astrology in the 1980s, and wrote books on beauty and astrology.