Is Arielle Kebbel Still with Her Quarantine Boyfriend?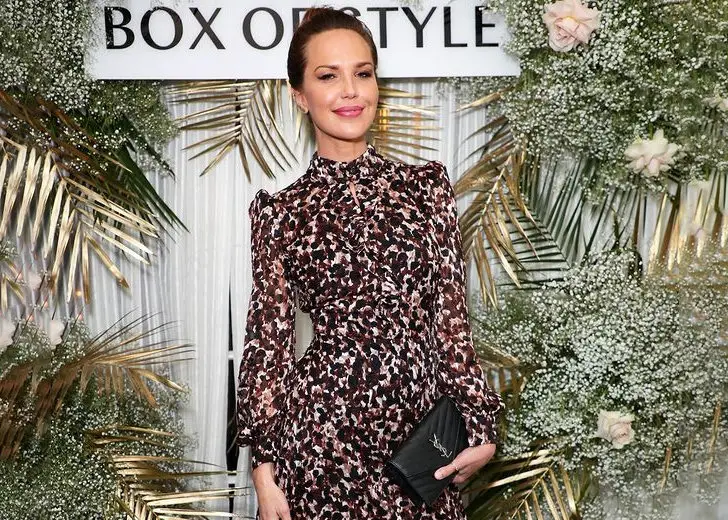 Actress Arielle Kebbel, known for her roles in Gilmore Girls, The Vampire Diaries, and Fifty Shades Freed, had reportedly found love during the pandemic.
In June 2020, she hinted that she was in a new relationship by sharing a photo of herself cuddling with a mystery man — a quarantine boyfriend some might say, too — on social media.
As per Us Weekly, Kebbel and her alleged boyfriend had been seeing each other for more than three months at the time.
More about Arielle Kebbel's Quarantine Boyfriend
Kebbel's quarantine boyfriend was reportedly from Brooklyn. The couple met in New York while she was there filming for six months.
After their meeting, they hit it off quickly — and the mystery man often visited the actress, who happens to be the first runner-up at the 2002 Miss Florida Teen USA beauty pageant, in Los Angeles.
A few months later, on June 25, 2020, Kebbel finally made the relationship Instagram official, as she posted a snap of a sweet moment with her new beau.
In the now-deleted picture, he stood behind her and kissed her on the cheek. Her caption consisted of heart emojis.
Moreover, the identity of her mystery man was always kept under wraps.
Arielle Kebbel Regularly Posted with Her Boyfriend
Kebbel started to post about her love life with her boyfriend regularly after revealing her relationship on social media.
For instance, she informed her followers in May that she was "celebrating the good stuff" in life amid the coronavirus pandemic.
The picture in the post also saw her sporting a shirt that featured the word "love" in different languages.
"This past week I felt so much swirling (thanks a lot new moon;)," she similarly talked about her vacation to Costa Rica in April.

Arielle Kebbel has deleted most of her posts about her boyfriend on social media. (Photo: Instagram)
She added, "My mantra: Sometimes I must go backward to move forward. The full-circle experience. So grateful to have ended 2019 and started 2020 w/ this powerful, blue clay, tribal experience at @imiloainstitute and thank you for this. … #woah #whataweek."
Fast forward to the present and most of those posts with her beau have been removed from her profile. And that has created confusion amongst her fans, with many inquiring if she is still dating her quarantine boyfriend.
Arielle Kebbel's Relationship Status Now
A quick glance into her Instagram feed and there is nothing that hints at her love life. Most of her posts are her pictures while filming, while some are from her trips to various places.
However, there exists one post, a video, that features her and her alleged lover. The video was posted on April 20, 2021.
Does that mean she is still dating the mystery man?
Well, it is unclear as of now, since she has recently stopped posting about him. But what is certain is that she has definitely chosen to keep her relationship status away from the spotlight.
That is because if we check her history, she had been someone who often opened up about her life with her fans and followers on social media.
In the past, she was linked to a few celebrities, including model Nic Roldan, CEO of Warner Bros. Records Aaron Bay-Schuck, actor Kevin Connolly, and actor Brahman Turner.