'Archer' — Redemption or Rampage? How Will Archer Deal with Malory's Death?
Will Sterling Archer be able to survive his mother's death?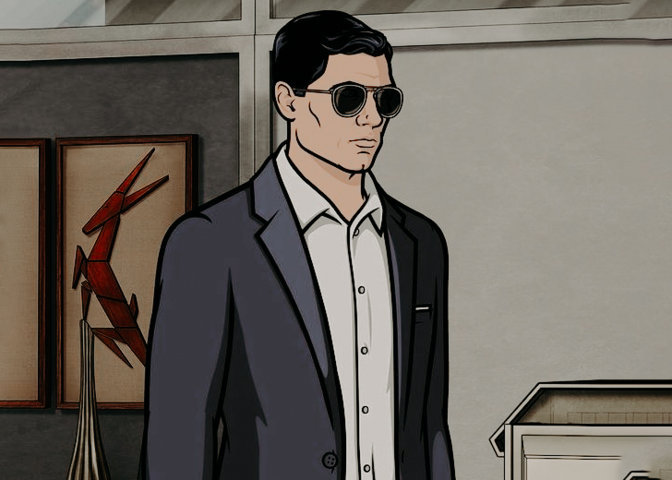 SPOILER WARNING: Plot and ending details for Archer follow.
There are a lot of things that make an adult animated series worth the watch. Dark humor, fast-paced banter, explicit language and content, graphic violence, and even pop culture reference to some extent add up to the flair of the series. 
One such adult animation is Archer. The series follows a dysfunctional secret agency called International Secret Intelligence Service (ISIS) and its employees. 
ISIS is run by a retired agent, Malory Archer, whose son, Sterling Archer, is the best secret agent in the world. However, he is a childish alcoholic with an unresolved Oedipus complex. 
He and his teammates are one eccentric bunch who solve crimes but mostly create a lot of trouble. The critically acclaimed show has been on air since September 17, 2009, and has garnered many accolades like Primetime Emmy Awards and Critics Choice Awards.
Season 12 of Archer will premiere on August 25, 2021, on FXX. But, due to a series of unfortunate events that occurred in early 2021, fans are worried about the future of Archer. 
Season 12 Might Be the Last for Malory
Jessica Walter was a talented actress best known for Arrested Development, Amy Prentiss, and Archer. She is the voice behind Malory and has amassed an enormous fanbase as the strict director of ISIS. 
Unfortunately, she passed away on March 24, 2021, in her sleep at home in Manhattan. However, it was reported by Deadline that Walter finished recording for Season 12 before her death. 
A close friend of Walter said that she worked on Archer till the end, but it is unclear how many episodes will feature Malory. Similarly, it has not been revealed if Malory will be there for Season 13.
Malory is one of the prominent characters in the show, which ties ISIS together. Unfortunately, following Walter's death, there are chances that Season 12 will be the last of the character. 
Walter is not the only cast member of Archer who passed away. Actor Ron Leibman, who voiced Malory's husband, passed away on December 6, 2019, from pneumonia.
Similarly, George Coe, the voice behind Sterling's butler Woodhouse, died on July 18, 2015. Unfortunately, both their characters also died on Archer instead of the actors being replaced. 
Regardless of these unfortunate events, the show moved on, basing some episodes and seasons on the characters' death. The same might happen in the upcoming seasons if Malory dies on Season 12. 
How Will Sterling Archer React?
Throughout the show, Sterling is shown as a man who has difficulty processing feelings. In addition to that, he has a love-hate relationship with his mother. 
Sterling is currently settling in after being in a coma for three years (Season 8 to Season 10). Despite being negligent of her son during his childhood, Malory stood by Sterling while in the hospital, dreaming about various scenarios. 
Season 11 explored Sterling being the third wheel while ISIS progressed without him. Similarly, it also showed the progression between the mother-son duo after being hostile toward each other for all these years.
Now, if Malory were to die in Season 12 or even at the beginning of Season 13, there are two possibilities of how Sterling would react. First is that he would go through redemption, trying to improve himself for the sake of ISIS and its employees. 
The second is that Sterling would lose his mind trying to cope up with the loss. We saw Sterling react in such a way when he lost his fiancee and Woodhouse, so it won't be a surprise if the same happens in the upcoming season. 
While these are merely speculations, we will only know how Archer develops Malory's plot after the twelfth season premieres.